NBC host Bob Costas: Washington Redskins nickname 'an insult, a slur'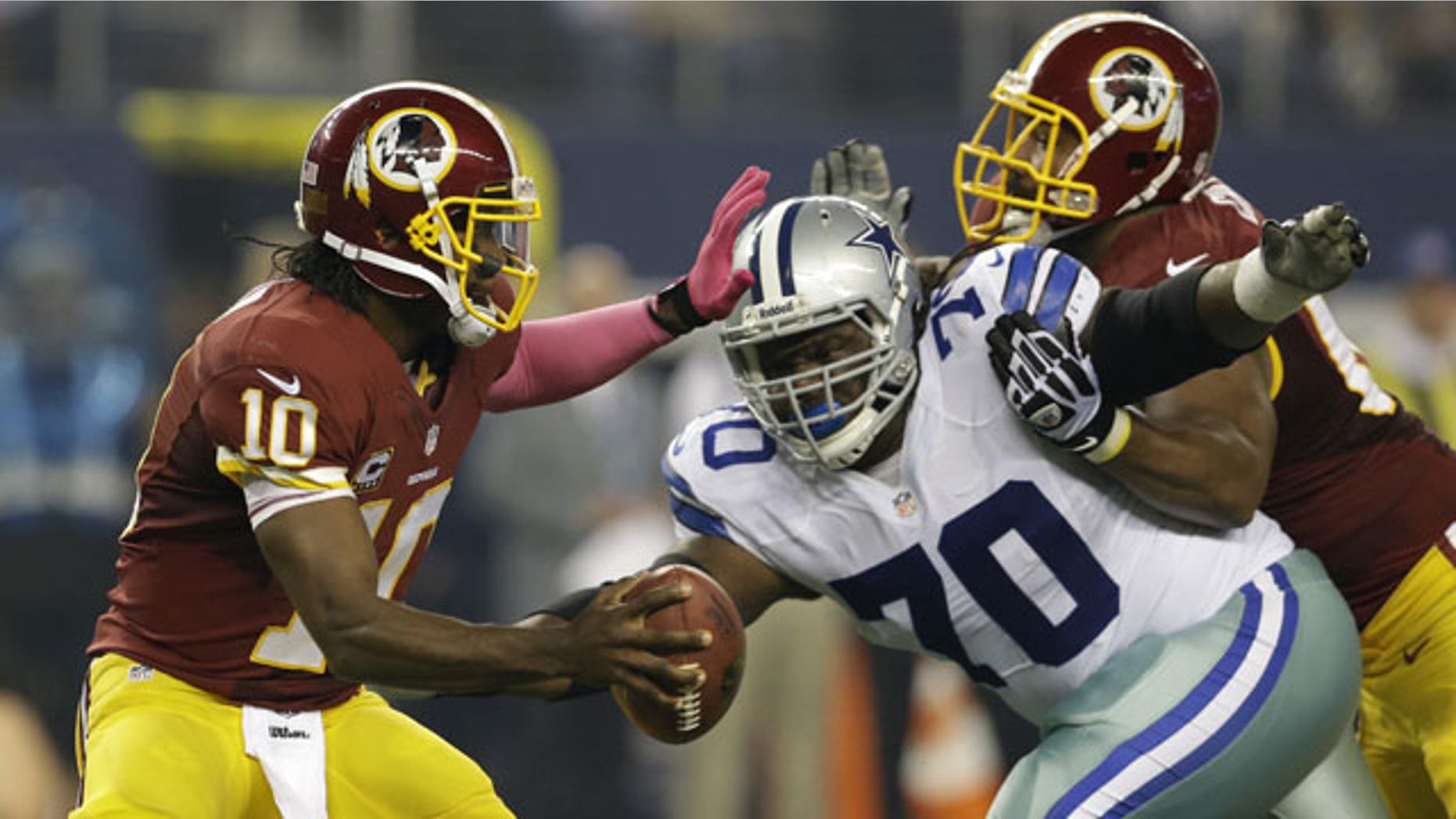 Bob Costas of NBC Sports waded into the controversy over the Washington Redskins nickname Sunday night, devoting a commentary to the topic at halftime of the nationally televised game between the Redskins and the Dallas Cowboys.
"Think for a moment about the term 'Redskins' and how it truly differs from [other team nicknames based on Native American images]," Costas said. "Ask yourself what the equivalent would be, if directed [at] African-Americans. Hispanics. Asians. Or members of any other ethnic group. When considered that way, 'Redskins' can't possibly honor a heritage, or a noble character trait, nor can it possibly be considered a neutral term.
"It is an insult, a slur, no matter now benign the present-day intent," Costas continued.
The Redskins were playing for the first time since President Barack Obama told the Associated Press in an interview last weekend that he would "think about" changing the name if he owned the team. Redskins owner Daniel Snyder, who has previously vowed never to change the name, responded by sending a letter to season ticket holders claiming that the name was "never a label. It was, and continues to be, a badge of honor."
The Redskins franchise has had the nickname since 1933, when their named was changed from the "Boston Braves." The team moved to Washington in 1937.
Earlier Sunday, NFL Commissioner Roger Goodell said that he believed Snyder was "way down the road" in consideration of whether the name should be changed.
"I'm confident he's listening," Goodell said. "I'm confident he feels strongly about the name but also wants to do the right thing."
Costas has used his halftime segment to dip into controversial issues before. Last December, after Kansas City Chiefs linebacker Jovan Belcher shot and killed his girlfriend before taking his own life, Costas quoted a column by Jason Whitlock, then of FoxSports.com, who said "our current gun culture simply ensures that more and more domestic disputes will end in the ultimate tragedy."