NBA Summer League recap: Rockets 92, Bucks 89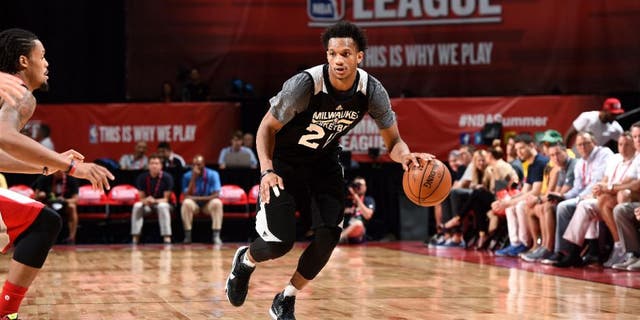 NEWYou can now listen to Fox News articles!
The Milwaukee Bucks went on an 11-0 run in the final two minutes but lost 92-89 to the Houston Rockets on Friday in the summer-league tournament consolation round.
The Bucks trailed 89-74 with 2:08 remaining before RaShad James and Stephen Sir combined for the game's next 11 points to cut the lead to four with 16.5 seconds remaining. Houston made three of its final four free-throw attempts to seal the win.
James led the Bucks with 19 points on 8-for-12 shooting in 19:58, and Terran Petteway, Joshua Smith, Rashad Vaughn and Thon Maker also scored in double figures.
Montrezl Harrell scored a game-high 20 points for the Rockets, and former Wisconsin Badgers forward Sam Dekker scored 17 points and grabbed eight rebounds.
Starting five: The Bucks started Malcolm Brogdon, Vaughn, Smith, Maker and Petteway.
Draft-pick report: Maker, the 10th-overall pick this year, scored 12 points on 3-for-10 shooting, adding nine rebounds (six offensive) in 27:21. Vaughn, the 17th-overall pick last year, scored 13 on 5-for-15 shooting in 28:18, and Brogdon, the 36th-overall pick this year, scored 8 on 2-for-12 shooting in 31:42.
Stat corner: Milwaukee shot 39.5 percent from the field, 41.7 percent from the 3-point line and 65.2 percent from the free-throw line. . . . The Bucks had nine turnovers compared to the Rockets' 17.