NBA Summer League recap: Raptors 82, Timberwolves 80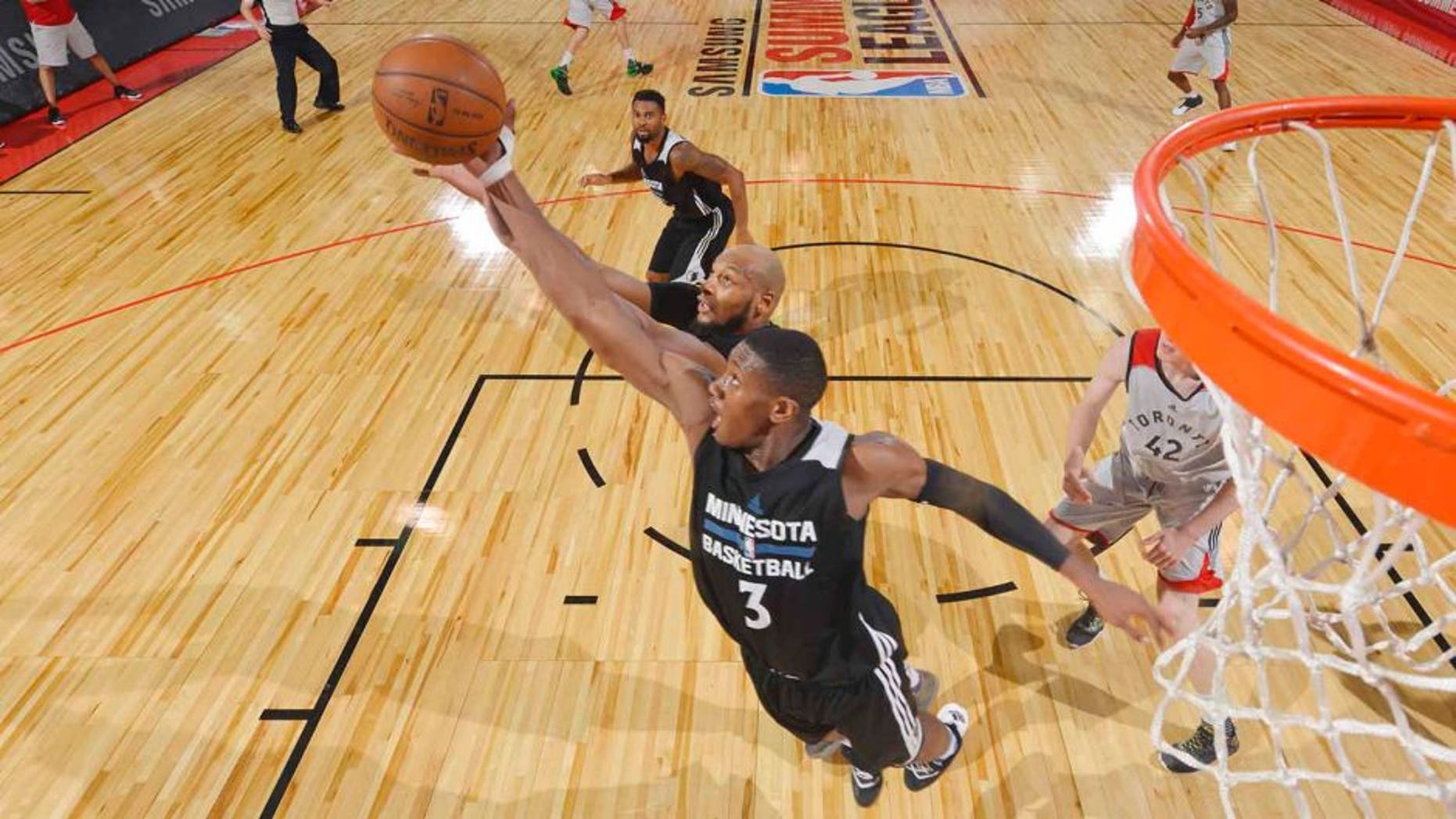 First-round pick Kris Dunn led the Minnesota Timberwolves in scoring once again, racking up 21 points in an 82-80 loss to the Toronto Raptors in NBA Summer League action.
The No. 5 overall pick just a few weeks ago, Dunn also led the Wolves with nine rebounds and four assists.
The Wolves fell behind 19-13 in the first quarter, before outscoring the Raptors 22-14 in the second to take a 35-33 lead into halftime. The Wolves extended their lead in the third, outscoring the Raptors by six, before second-year shooting guard Norman Powell helped Toronto pull away in the fourth quarter.
Powell led the Raptors in scoring with 29 points on the night.
Starting five: The Wolves once again rolled out Tyus Jones and Kris Dunn in the backcourt, alongside Adreian Payne, Toure Murray and Jarrid Famous in the frontcourt. Murray was the only new addition, after Xavier Silas started at forward on Friday.
Draft-pick report: Dunn played a team-leading 33:11, while finishing 9-for-17 from the field and missing all four 3-pointers that he attempted. Meanwhile, 2015 first-round pick Tyus Jones finished second in team scoring with 18 points, going 6-for-14 from the field and tying Dunn for the team lead with four assists.
Stat corner: Minnesota shot 41.8 percent (28-67) from the field, while Toronto shot 43.9 (25-57)... The Wolves made just five 3-pointers, shooting 27.8 percent (5-18), from beyond the arc, while the Raptors finished at 34.6 percent (9-26)... Jones and Keith Benson led the Wolves with two steals each... Benson also picked up two blocks.
Next: The Wolves return to action at 7:30 p.m. on Monday, taking on the Cleveland Cavaliers.