NBA: Refs missed foul call on Butler at end of Bulls' win over Pacers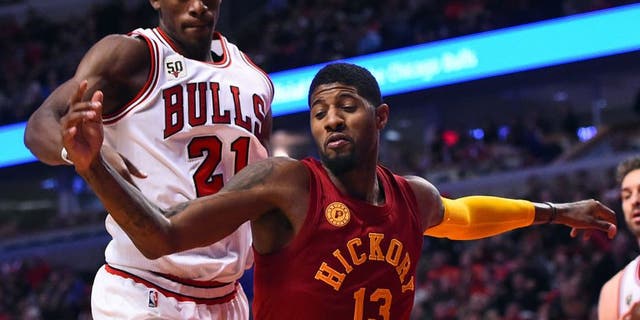 NEWYou can now listen to Fox News articles!
Jimmy Butler was the hero in the Bulls' overtime win over the Pacers, thanks to a thrilling tip-in he got to go with just a few seconds left.
He also could've been the goat, if the referees had made a correct call on the game's final possession.
The NBA releases reports each day of "officiated events that occurred in the last two minutes of the previous night's games which were within five points at the two-minute mark (and during overtime)." And the one covering this particular contest said that Butler should have been called for a foul on Paul George, which would've sent him to the free throw line for a chance to tie things up.
The league said it was an "incorrect no-call," because Butler made contact with George's arm on that final shot attempt.
Pacers head coach Frank Vogel took a level-headed approach, saying basically that you'll win some and lose some like that. George, however, wasn't quite as forgiving.
"Still don't change nothing," he said. "That's what they're supposed to say."