NBA free agent Hassan Whiteside is reminding teams how much he's really worth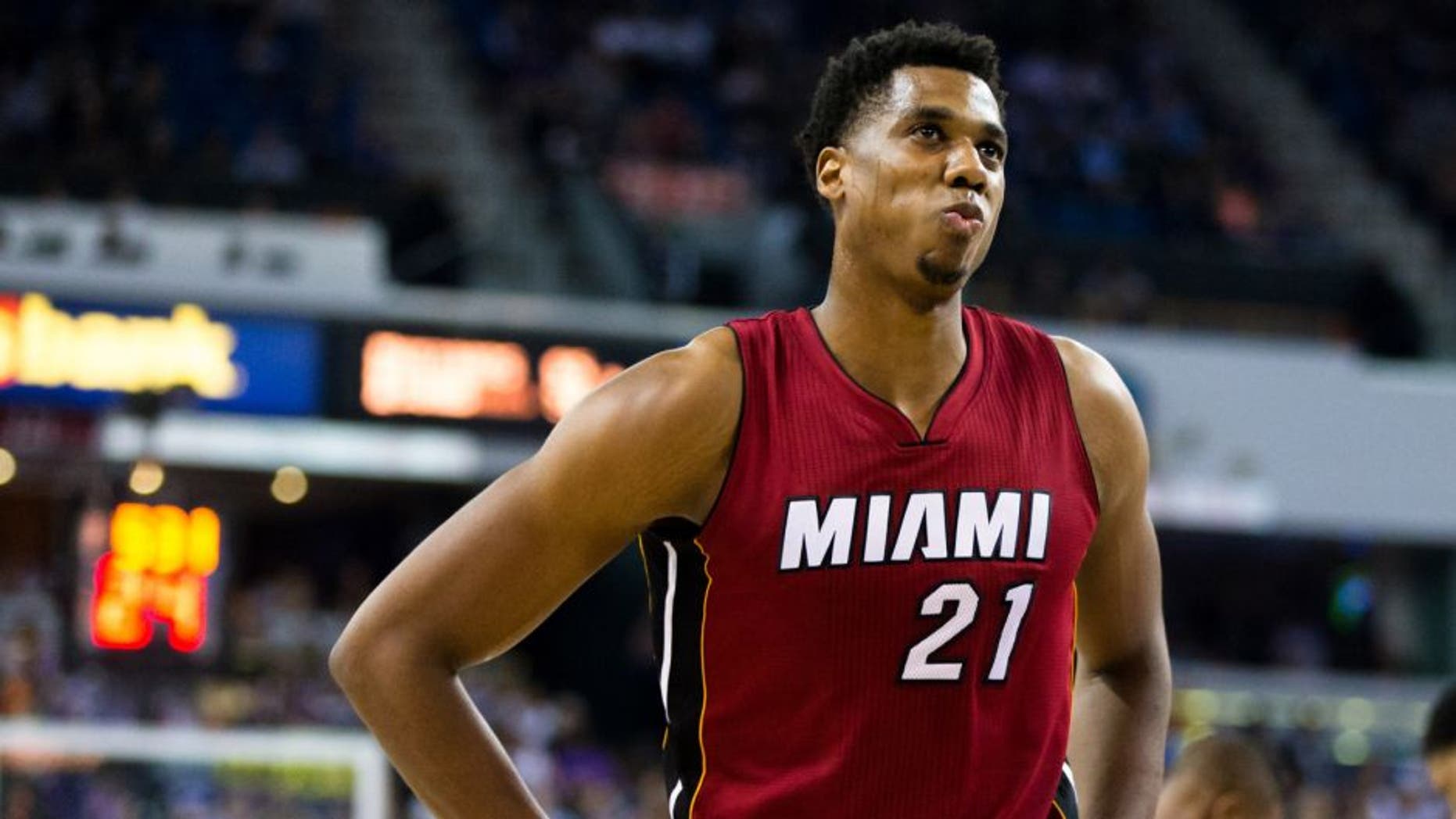 As soon as Hassan Whiteside injured his knee in Game 3 of the Eastern Conference Semifinals, his Miami Heat were in serious trouble. Their season ended four games later at the hands of the Toronto Raptors, another team that didn't have its starting center, Jonas Valanciunas.
Both big men are super important to their respective teams. Both can protect the rim, impact the glass and score in the post. The Heat and Raptors were forced to make dramatic changes to their lineup and in-game strategy once Whiteside and Valanciunas got hurt, and after watching what's happened to the Golden State Warriors and Cleveland Cavaliers in the conference finals, Whiteside wants everyone to know that the center position is vital beyond that series.
Whiteside isn't wrong. Steven Adams, Enes Kanter and Bismack Biyombo have terrorized the Cavaliers, San Antonio Spurs and Warriors throughout these playoffs. The best true center on Cleveland's roster (Timofey Mozgov) has been stapled to the bench throughout the playoffs, Golden State's Andrew Bogut is dealing with a groin injury that's severely limited his effectiveness and San Antonio's Tim Duncan looked 86 years old against Oklahoma City.
The Portland Trail Blazers, Houston Rockets, Boston Celtics and Charlotte Hornets also struggled in the middle.
This doesn't mean small ball is dead. The Thunder have crushed the Warriors whenever they play Kevin Durant at power forward and Serge Ibaka at center, and Draymond Green spent the first two series terrorizing opponents as a small-ball center, a role he's typically indestructible playing.
But most small lineups can't protect the rim the way a seven-footer with two palm trees jutting out from his shoulders can. They naturally struggle on the boards, too.
Whiteside is an unrestricted free agent this summer, and he's virtually guaranteed a max contract. Maybe one of the teams that was eliminated from the playoffs will offer him one.