NBA: Drama in Orlando, Barea Returns and More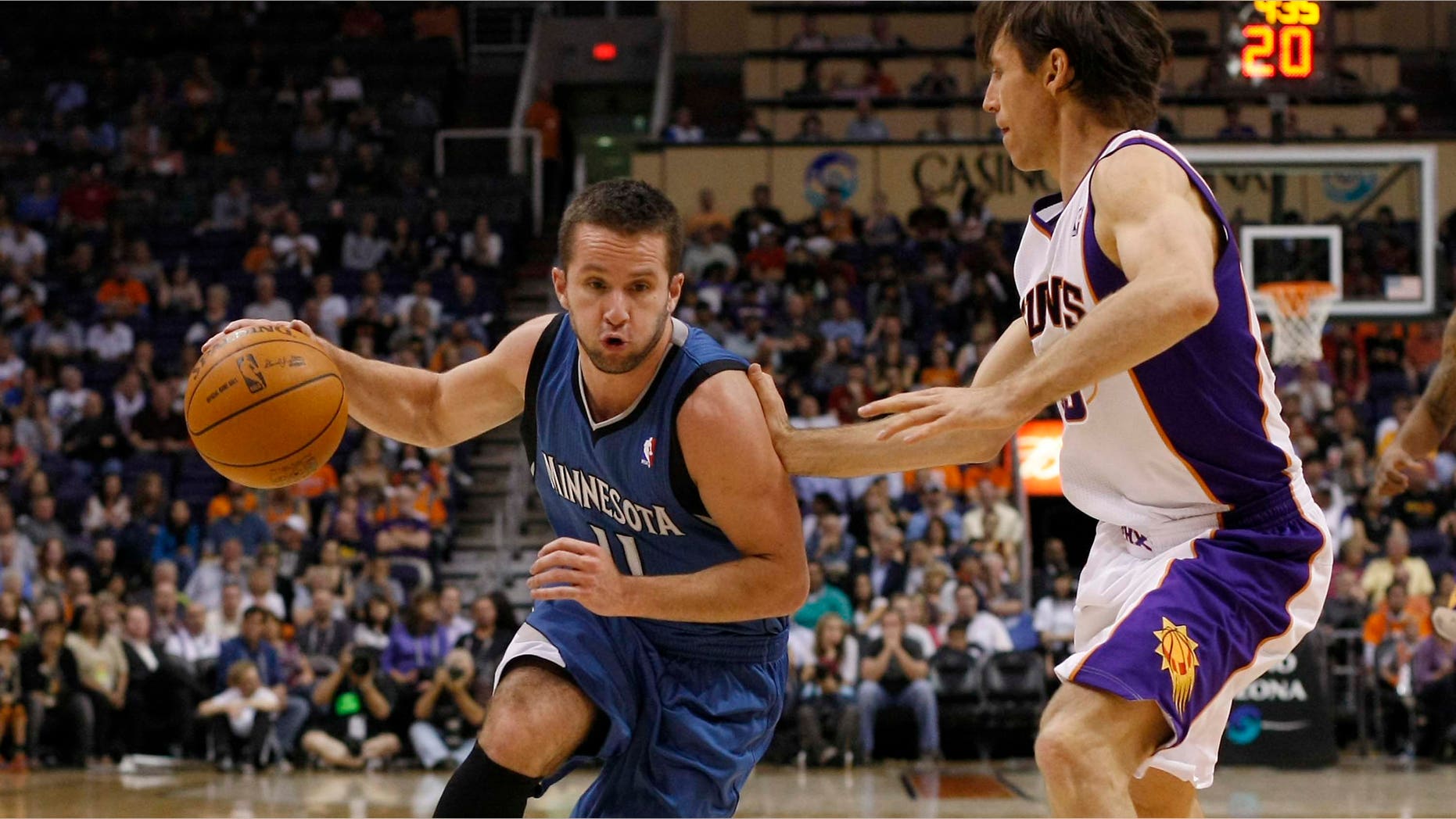 Drama In Orlando
It's been a crazy season in Orlando.
It took another strange twist Thursday morning at the team's morning shoot when coach Stan Van Gundy told reporters that high-ranking team officials had told him that Dwight Howard had asked for his dismissal.
"I know he has. That's just the way it is. Again, I've been dealing with that all year. It's not anything real bothersome. You go out and do your job," Van Gundy said.
In video that played over all sports newscasts last night, you could see Howard walk over and place his right arm around Van Gundy. Visibly uncomfortable, Van Gundy sensed that more questions would follow and immediately left.
Just the perfect script for a drama show set in Disney.
Univision to Launch Sports Channel 
Still Waiting For A Chance
Before the season began, Charlie Villanueva had visions of turning things around in Detroit. He felt he could help the Pistons rebound from a poor season and compete for a playoff spot in the strike-shorten season.
A bum ankle kept him out for two months. While he's clearly healthy enough to play now, Pistons Coach Lawrence Frank has kept him stuck to the bench as Villanueva has logged just 15 minutes in four games.
"Mentally it's frustrating and hard because you worked so hard to get healthy and help the team out," Villanueva told a reporter from The Detroit News. "Then after you work so hard you don't get the minutes that I feel I should be playing."
Frank's rotation includes Craig Monroe, Jason Maxiell, Ben Wallace, and Jonas Jerebko, burying Villanueva all the way at the end of the bench.
On Monday at the team's practice, Frank said that in order for Villanueva to play, one of the guys in the rotation would have to take a seat.
Just three weeks remain in the season and the summer will be an important one for Villanueva who has two years left on a five-year, $35 million contract. Do the Pistons move him or bring him back?
Instead of pouting like other players, he takes the high road.
"It's a first time for everything, a learning experience, a humbling experience. ... At the end of the day, I worry about what I can control: being a good teammate, working hard in practice. ...," Villanueva said.
Villanueva Leads the DR's B-Ball Dream
Gain One, Lose One
Can things get any worse for the Timberwolves at the point guard position?
J.J. Barea made it back in time for the injury-depleted Timberwolves on Wednesday after back-court mate Luke Ridnour sprained his ankle in the third quarter of Monday's loss at Sacramento.
Barea's return couldn't have come at a better time. Ridnour had been running the point in the absence of Ricky Rubio, who's out for the year.
Barea had missed his previous six games due to a bruised thigh. He played 36 minutes in the loss to Golden State. He scored 15 points, had eight assists, six rebounds but turned the ball over seven times.
"I felt alright. My leg felt a little heavy but better than I thought. ... I'll be better Saturday. It's a good start. I did a little bit of everything to get the rust off," Barea said.
Hawk Takes Off
Al Horford practiced for the first time Monday after undergoing surgery on January 17 to repair a torn left pectoral muscle. The Hawks center had no contact during his activities Monday and said that he could come back during the playoffs.
"I don't want to keep the guys (wondering), 'Oh he's going to come back,'" Horford told the Atlanta Journal Constitution. "I think if I'm back it would be a great addition. I'm not going to be full strength but at lead I would be able to help them."
Horford was sore a day after his first practice and said he will get together with his doctor a week before the playoffs commence.
Adry Torres, who has covered MLB, NFL, NBA and NCAA basketball games and related events, is a regular contributor to Fox News Latino. He can be reached at elpiloto137@gmail.com or follow him on Twitter: @adrytorresnyc
Follow us on twitter.com/foxnewslatino
Like us at facebook.com/foxnewslatino