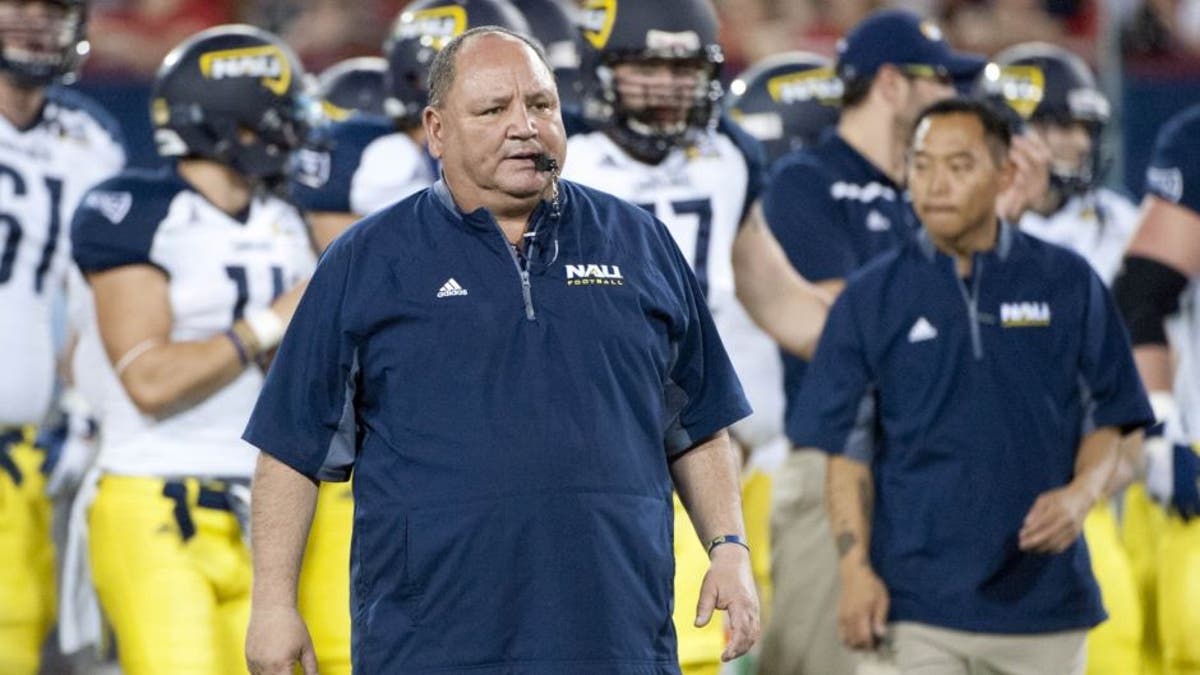 FLAGSTAFF, Ariz. -- For the first time since the 2012 season, Northern Arizona will head down I-17 to Tempe to take on Arizona State as one of the Lumberjacks' three non-conference games in 2016.
NAU also will play at Western Illinois, an FCS playoff second-round participant. NAU's home opener and final non-conference game will be against New Mexico Highlands; the Lumberjacks defeated the Cowboys 41-5 in last season's home opener.
"There's no question that the 2016 schedule is going to challenge our team in many ways, but that's what we want here at NAU," coach Jerome Souers said. "We talk to our team all the time about wanting to compete and play the best, I think when people look at this schedule they'll see that. Once again we have five home games and six away games, which will push our team to show their mental toughness in going on the road.
"Starting the year with a Pac-12 opponent in ASU will be a fun game for the state of Arizona. We have a lot respect for that program. For the second season in a row we travel to an FCS playoff team for non-conference, this year being a trip to Western Illinois. We know every year the competition in the Big Sky is as good as any conference in the country, and we don't expect that to be any different in 2016."
NAU's 11-game schedule continues when it opens Big Sky play at home on Sept. 24 against Eastern Washington. Other home games for the Lumberjacks include Idaho State (Oct. 15/Homecoming), Montana (Oct. 22) and Southern Utah (Nov. 19).
Two out of the past three years NAU has gone undefeated at home during the regular season. Over that span, NAU holds a 14-1 regular season record in the Walkup Skydome.
"Last year going undefeated at the Skydome was huge and it shows our true home field advantage here in Flagstaff because of the great support we have," Souers said. "Our players and staff look forward to this tremendous challenge ahead of us in 2016."
The Lumberjacks will travel to Big Sky foes Northern Colorado (Oct. 1), Montana State (Oct. 8), Weber State (Nov. 5) and North Dakota (Nov. 12).
NAU will not play Portland State or Cal Poly for the second year in a row. The Lumberjacks will also have a year off from games versus Sacramento State and UC Davis.