NASCAR-themed Uber cars take over Miami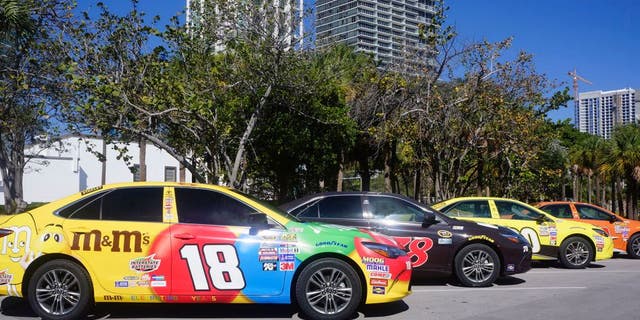 These NASCAR-inspired rides are totally street legal.
To get you ready for Sunday's Daytona 500 on FOX, FOX Sports has partnered with Uber to put these NASCAR-themed cars on the streets of Miami.
On Thursday, riders using the "FOX D500" option in their Uber app will be treated to a free ride around the city between 2p ET and 10p ET.
Also - between now and Sunday - riders in participating cities can use the "DAYTONADAY" promo code for a chance to win a touchscreen tablet or even an all-expenses-paid trip to the NASCAR Sprint All-Star Race at Charlotte Motor Speedway.
If you're new to Uber, use promo code "FOXD500" when signing up and your first ride is on us!
Participating cities include Atlanta, Charlotte, Dallas, Houston, Indianapolis, Las Vegas, Miami, Orlando, Phoenix, Raleigh, Tampa Bay, Nashville, Richmond, and Denver.
Happy Daytona Day!