NASCAR Heat 2 cover driver will be chosen during All-Star Race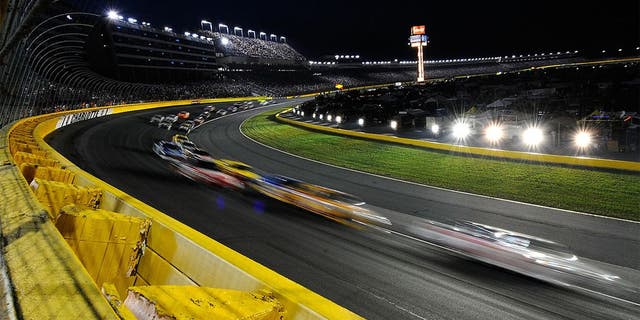 At the 2016 All-Star Race, Dusenberry Martin Racing, now 704Games, along with Monster Games, announced itd be bringing NASCAR racing to the newest generation of video game consoles (PS4 and Xbox One) with NASCAR Heat Evolution.
It also held a competition at the exhibition event to select its cover driver based on the highest finisher in the race. Carl Edwards won the cover with a fourth-place finish.
704Games recently announced the sequel with a release date of Sept. 12 for NASCAR Heat 2. Much like last year, theyll also use the All-Star Race to pick a cover driver.
Because of a deal with Toyota Racing, the cover will once again feature a Toyota driver. The options are Kyle Busch, Denny Hamlin, Matt Kenseth or Martin Truex Jr.
Two of the drivers will square off in the second stage of the All-Star Race to decide the cover of the game. A vote to select which driver youd like to see battle it out for the cover is currently open and can be found by clicking here.
The follow-up to the much anticipated NASCAR Heat Evolution is expected to feature improvements to the career mode and online aspects of the game, which was deemed as a good first effort but largely fell flat with critics because of its bare-bones approach.
Check out this teaser trailer released in anticipation of the games cover battle and upcoming release.