Mr. Met expresses his frustration with the textbook obscene gesture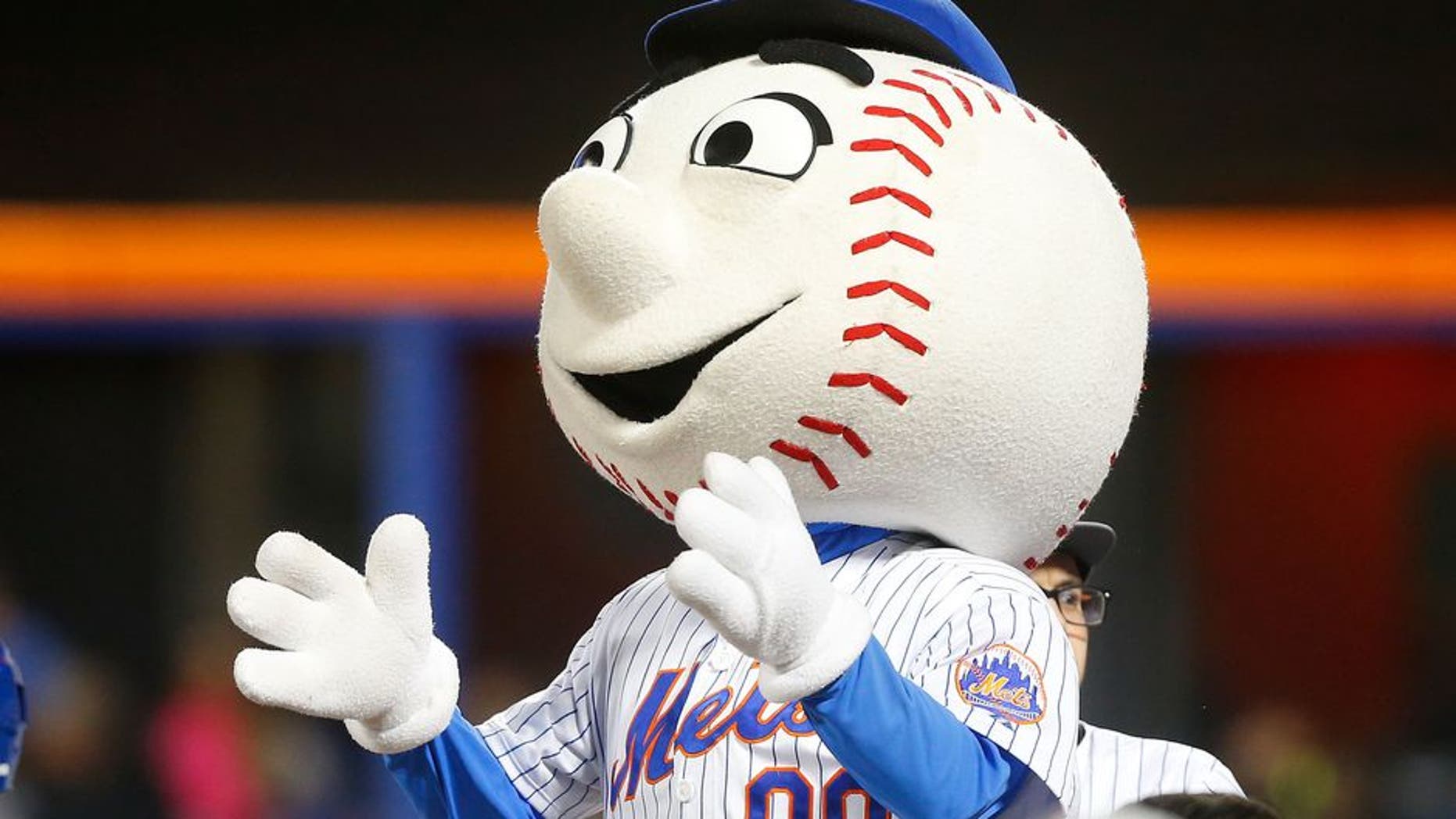 The Mets are running into trouble all over the place this season. Now the mascot is getting into the mix.
After New York fell to 23-28 with a 7-1 loss Wednesday to the Brewers, poor Mr. Met was just trying to get to the showers and return to his human form when a fan called to him from the stands overlooking the tunnel. Mr. Met turned to the fan and flashed what the ole stylebook would call an obscene gesture. The opportunistic fan was taking a video of the whole thing. Viewer discretion, of course, is advised:
Yes, Mr. Met appeared to flip the bird at a Mets fan, though as one astute person pointed out, it's technically impossible for Mr. Met to turn upa middle finger:
Nevertheless, it is a timeless, universalgesture with a well-known intent, and the Mets were quick to offer a vague apology for the "inappropriate action" of an unidentified "employee":
Could the Mets possibly fire the iconic Mr. Met? Are other Mr. Mets waiting in the wings? And what does Mrs. Met think of all of this? Only time will tell. I say give him another chance. For now, the under-.500 Mets are left simply to add this to their list of 2017 headlines that have nothing to do with on-field success, joining the likes of " Noah Syndergaard gets hurt after refusing an MRI" and " Matt Harvey didn't show up one day."
Spring Training 2018 is right around the corner.