Mourinho insists Arsenal 'has the squad to be champions'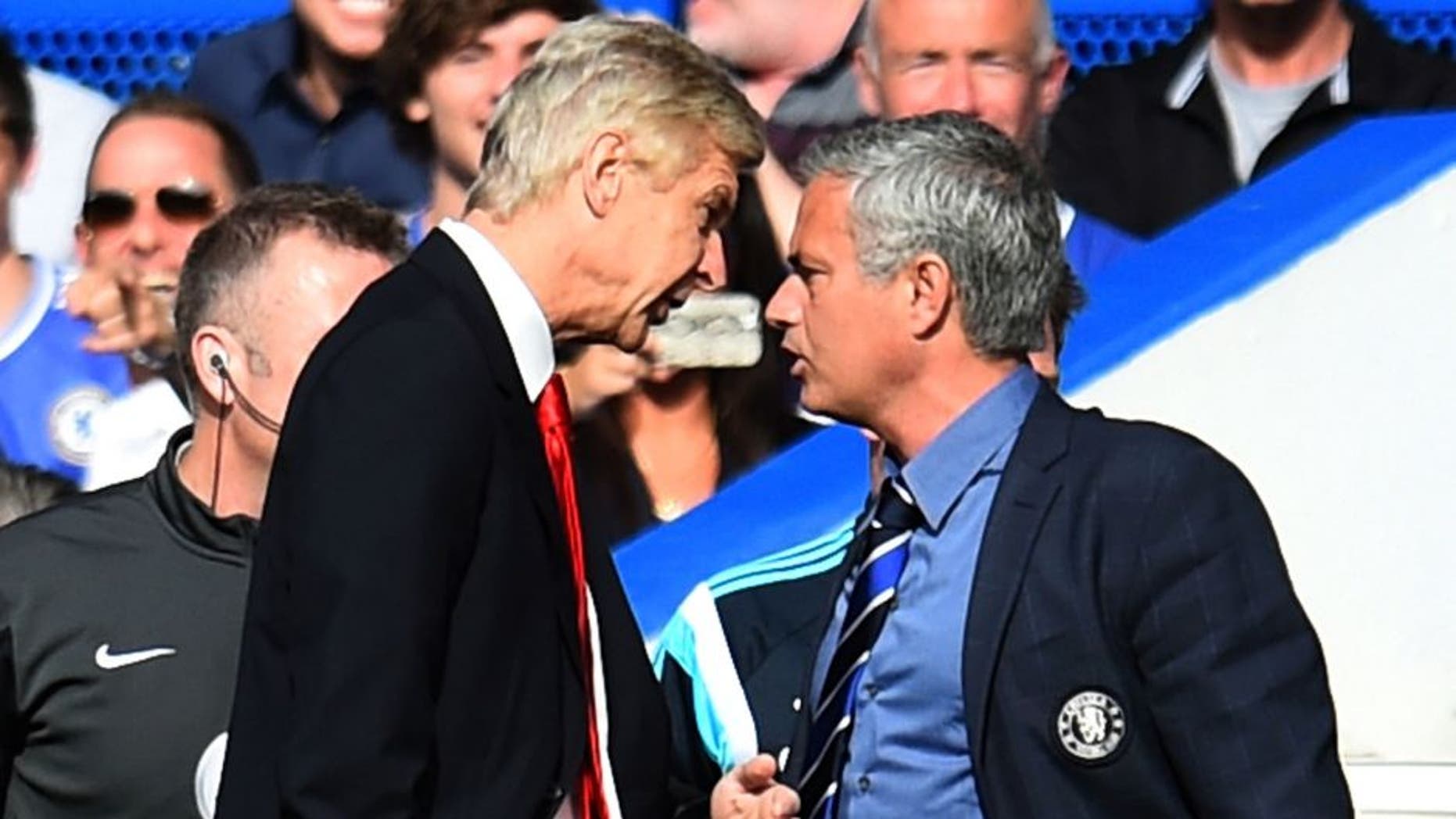 Jose Mourinho has insisted Arsenal "has the squad to be champions" in what appears to be another dig at managerial rival Arsene Wenger.
Mourinho led his Chelsea side to victory over Arsenal at Stamford Bridge on Saturday, extending his unbeaten league run against the Frenchman to 11 consecutive games.
The two bosses have a storied and bitter rivalry dating back to the Portuguese's first spell with the Blues from 2004 to 2007, and his latest comments infer that although Arsenal have the players capable of sustaining a Premier League title challenge, Mourinho feels that something is preventing one.
"I think Arsenal has the squad to be champions," Mourinho told the Daily Mirror. "And every season I feel that.
Asked why the Gunners struggle to muster up a challenge each season, Mourinho replied: "I don't know. But that's my feeling. I like every player.
Mourinho was then asked what the outcome would be if he were Arsenal manager, to which he responded: "I am not. I am not. I just tell you that I like every player. I tell you if one of their players is a free agent and they don't want him there, I get every one.
"I like all of their players."