More from Moore: Lynx need Maya Moore to play like the MVP against determined Mercury defense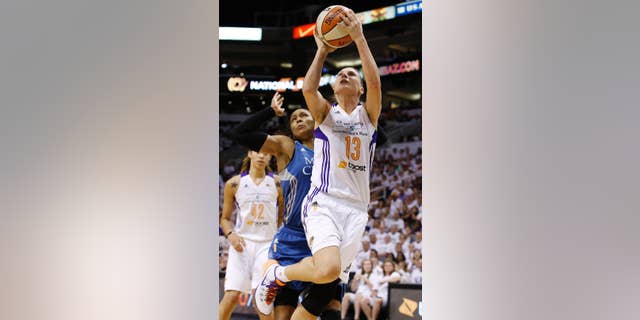 MINNEAPOLIS – In Game 1 of the Western Conference finals, the Phoenix Mercury figured out how to do something the entire league hasn't done all season — stop Maya Moore.
The MVP of the league was just 3 for 9 from the field and scored nine points in Minnesota's Game 1 loss on Friday night. That's the first time Moore has been held to single-digit scoring this season.
Moore topped 30 points in a game 12 times and scored at least 40 twice this season to earn her first MVP award. But she couldn't find any room to work against Brittney Griner and the determined Mercury defense on Friday.
The Lynx need a win in Game 2 on Sunday to keep their dreams of repeating as league champions alive.