MLB reviewing circumstances of Phillies coach Larry Bowa's ejection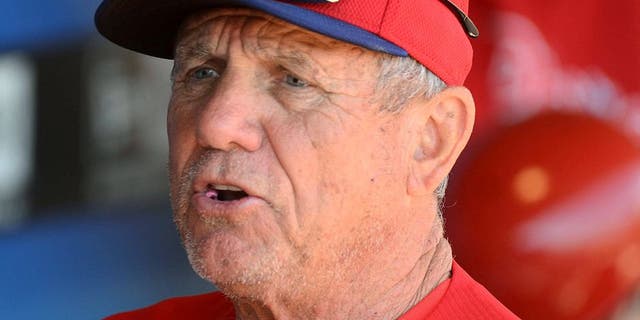 Philadelphia Phillies bench coach Larry Bowa has drawn the attention of Major League Baseball after he was tossed from Tuesday night's game against the New York Mets.
A league spokesman said MLB is "reviewing the circumstances surrounding Larry Bowa's ejection" - an outburst which included threatening actions toward Mets infielder Daniel Murphy.
Bowa on Wednesday said he expected to receive a letter from league disciplinarian Joe Torre after he was given the hook by home plate umpire Dan Bellino for protesting a quick pitch from Mets reliever Hansel Robles.
Following his ejection, Bowa directed an expletive-laced tirade at Murphy while pointing at his ribs, sending an apparent message that Murphy could be drilled by a pitch as retaliation for a bat flip on a home run the previous night.
"I guarantee you go ask all those veterans over there ... that's not the way you play," Bowa said. "And they have a great team. I'm not taking anything away from their team. ... But there's no reason for that."
(h/t Philly.com)