Missy Franklin moves on at US Olympic swim trials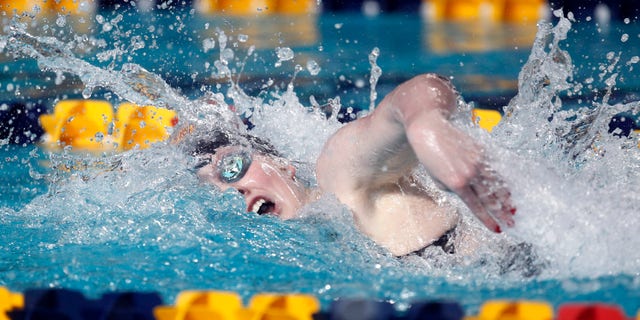 OMAHA, Neb – Missy Franklin has advanced to the semifinals of the 200-meter freestyle at the U.S. Olympic swimming trials.
The 17-year-old from Colorado had the third-fastest qualifying time in Wednesday morning's preliminaries at 1 minute, 58.62 seconds. Allison Schmitt and Dana Vollmer, both already on the U.S. team for the London Games, were first and second.
Schmitt led the way in 1:58.02 and Vollmer touched in 1:58.34. Also moving on to the evening semifinals was Elizabeth Beisel, who was 13th.
Katie Hoff is looking doubtful to make her third straight Olympics after finishing 20th. Her time of 2:00.58 was 0.32 seconds off the 16th and last spot for the semis. She failed to advance out of the 400 free prelims a day earlier. Her only remaining event is the 800 free.