Missouri football coach Odom gets $2.35M annually in 5-year deal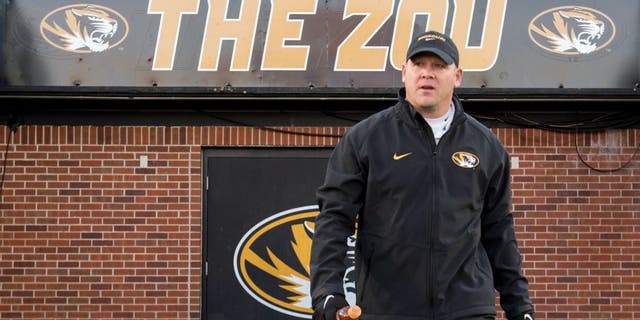 COLUMBIA, Mo. -- Missouri football coach Barry Odom will make $2.35 million annually in a five-year contract approved Friday by the Missouri System Board of Curators.
The contract includes $450,000 in base salary and $1.9 million for various appearances on radio and TV and other duties. It also provides performances bonuses of $250,000 for winning a Big 12 championship and $250,000 for reaching a New Year's Day bowl game once each during the contract term.
He replaced Gary Pinkel, who resigned because of health issues.
Odom also gets a country club membership, use of two university vehicles and reimbursement for spousal travel.
Odom would owe a buyout of $2.35 million if he accepted another college or NFL position on or before Feb. 28, 2019, with decreasing buyout terms in subsequent seasons.