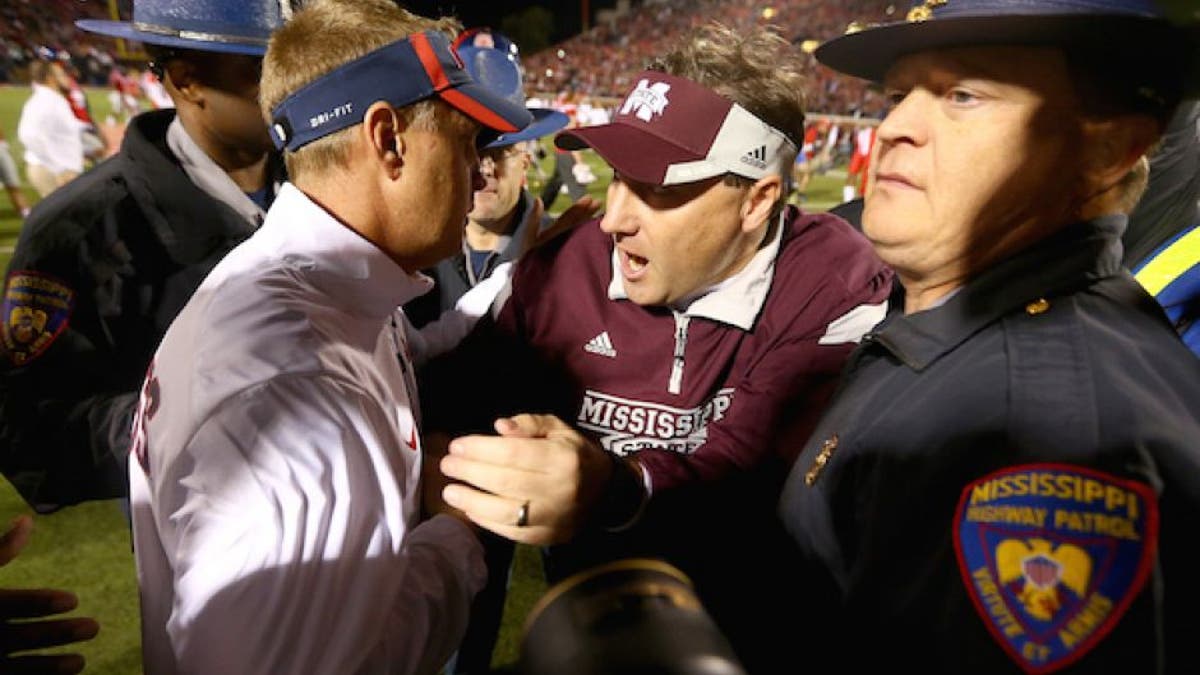 Several noteworthy natives of The Magnolia State took action Monday, taking out a full page ad in the Clarion Ledger calling for change to Mississippi's state flag, a part of which contains the Confederate flag emblem.
An excerpt from the ad: "It is simply not fair, or honorable, to ask black Mississippians to attend schools, compete in athletic events, work in the public sector, serve in the National Guard, and go about their normal lives with a state flag that glorifies a war fought to keep their ancestors enslaved," the letter says. "It's time for Mississippi to fly a flag for all its people."
Both Mississippi State's Dan Mullen and Ole Miss' Hugh Freeze signed the letter, as well as novelist John Grisham, Ole Miss legend Archie Manning, Morgan Freeman, Jimmy Buffett among others.
With so much public opposition to the flag, it appears likely that change will be coming to Mississippi before long.
"The tide is turning with business leadership saying it hurts our ability to recruit corporations and with coaches saying it hurts our ability to recruit athletes," said state Sen. John Horhn, D-Jackson. "The flag is a turnoff."
(h/t Clarion Ledger)