Minnesota's Mike Zimmer critical of QB: 'Teddy did not play well'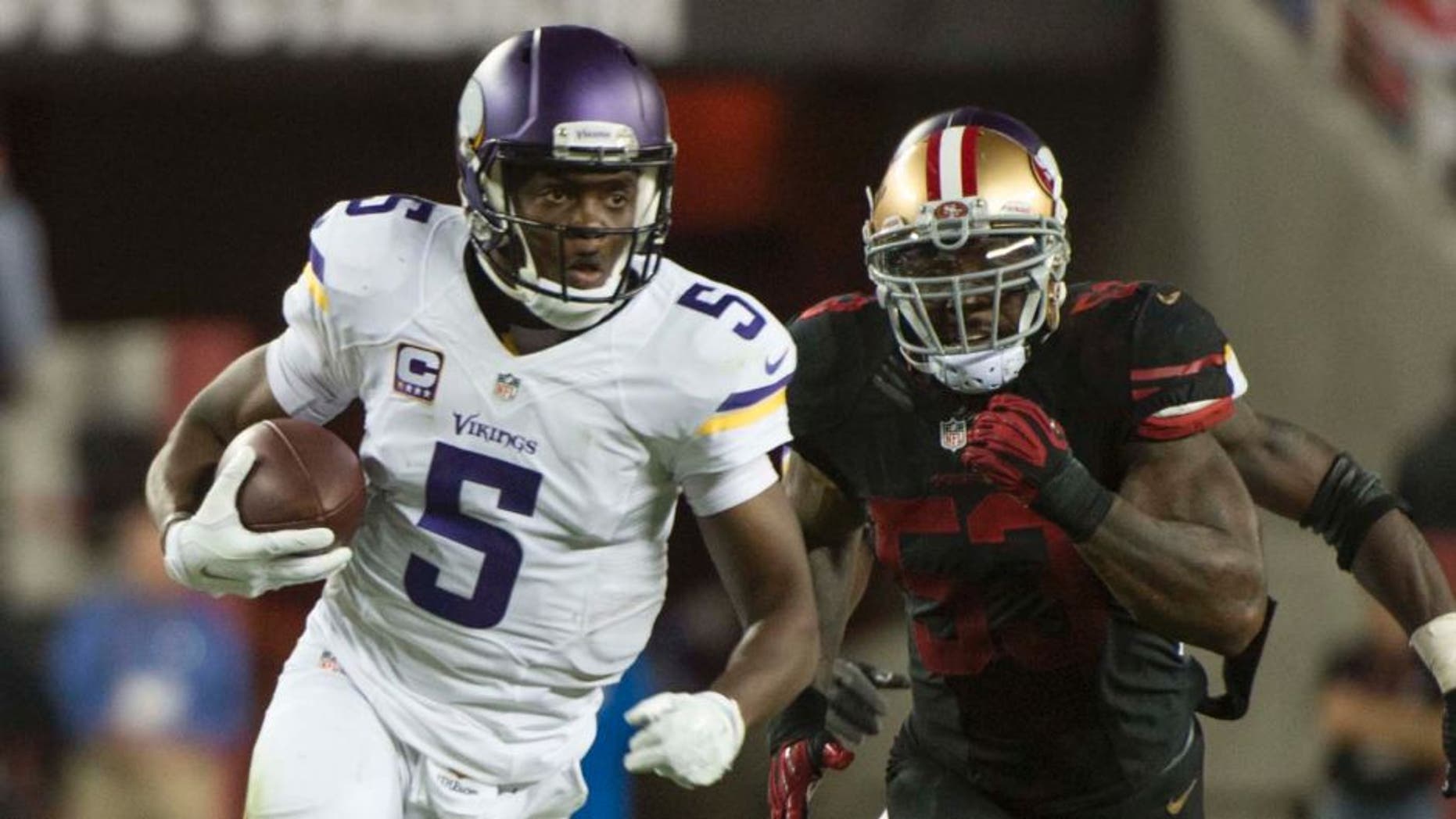 The Minnesota Vikings offensive line presented itself as an easy scapegoat for the team's 20-3 loss on Monday night versus the San Francisco 49ers. The unit allowed five sacks and failed to open up rushing lanes, as star running back Adrian Peterson accumulated just 31 yards in his big return to action.
Vikings head coach Mike Zimmer, however, turned "a lot" of the blame for the lack of offensive production on second-year quarterback Teddy Bridgewater, according to Chris Tomasson of the Pioneer Press.
"I don't know that it was all about the offensive line," Zimmer said, per Pioneer Press. "I think some of it was Teddy. You know, probably a lot of it was Teddy. Teddy did not play well."
Bridgewater definitely didn't have his best game. Although he completed over 70 percent of his pass attempts, he did so at an average of 7.22 yards per attempt. The young passer didn't throw a touchdown strike and was intercepted once.
Bridgewater took Zimmer's criticism and shouldered his share of the blame.
"I would definitely agree," Bridgewater said, via the Pioneer Press. "I missed some easy throws, throws that could set us behind the sticks or plays that could have resulted in big plays."
For the Vikings' offense to produce more than a field goal in future games, Bridgewater's play will need to improve substantially.
(h/t TwinCities.com)