Miles is steadfast in his style, doesn't feel 'additional pressure'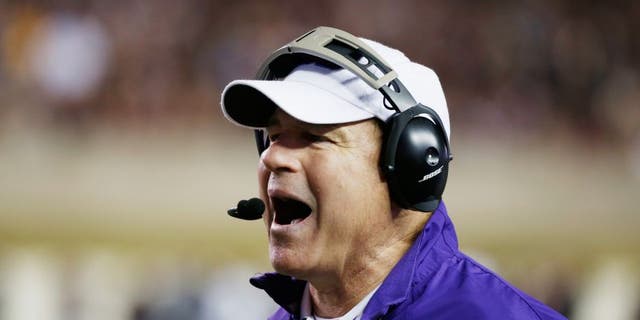 Les Miles spoke to the media Wednesday, and ultimately addressed the rumors speaking about his job security.
It's a curious time in Baton Rouge -- and one in which the pressure is building. In addition to the Miles' rumors, LSU has dropped two-straight games. It can't win the SEC West, and has a tough end to the schedule (Ole Miss, Texas A&M) remaining.
"When you lose two games, it's painful," said Miles. "I don't know that there's any additional pressure than my second game, when we (lost) to Tennessee and went on to have a great year."
Miles' offensive scheme has also come into question. It's a run-heavy offense -- and hasn't evolved as many have in the conference. As such, it may be looked at as antiquated by some. Miles doesn't seem concerned about the possible perception.
"I've kind of always played the same style of football," said Miles. "To get back on track is a sincere feeling in this program."
LSU is looking to avoid a three-game losing streak. It's never happened in Baton Rouge under Miles.
(h/t Coaching Search)