Michael Bisping verbally accepts fight with Georges St-Pierre but there's a catch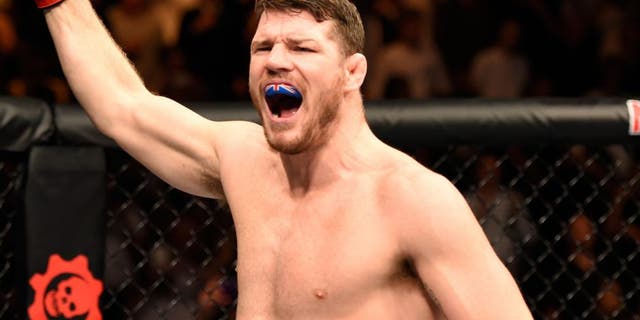 Michael Bisping wants to help save the day and bring Georges St-Pierre back to fight at UFC 206 in Toronto.
Bisping revealed on Tuesday night that he has verbally accepted a matchup with St-Pierre for the upcoming card on December 10 in Toronto.
The current UFC middleweight champion took to Twitter to call out St-Pierre to sign on the dotted line to make the proposed bout official.
Unfortunately despite Bisping's grandest wishes, chances are he's not going to get a fight with St-Pierre in Canada after all.
While the fight offer was real, sources told FOX Sports on Tuesday night that the UFC and St-Pierre could not reach an agreement on a new deal to bring him back to the Octagon.
St-Pierre just recently declared his own free agency after terminating his deal with the promotion, but the UFC quickly answered back and said that he's still very much under contract.
Despite that falling out, St-Pierre was spotted in Las Vegas just days later as he continue to work with the UFC in hopes of signing a new deal. St-Pierre's gripe with the UFC stems from a contract dispute regarding his old deal from before the promotion outlawed sponsors inside the Octagon in lieu of signing on with Reebok as an exclusive clothing partner.
St-Pierre has been in negotiations with the UFC for months to get a new deal done, but the two sides could never come to an agreement.
This latest fight offer for St-Pierre to return against Bisping appeared to be close to reality, but alas it didn't end up coming together.
UFC president Dana White later told MMAJunkie.com that the proposed Bisping vs. St-Pierre fight was no longer on the table despite the middleweight champion wanting it to happen.
Of course in the fast moving world of the UFC, this situation could change in a matter of hours if St-Pierre can come to an agreement with the promotion on a new contract.