Michael Bisping calls out Nick Diaz following win over Anderson Silva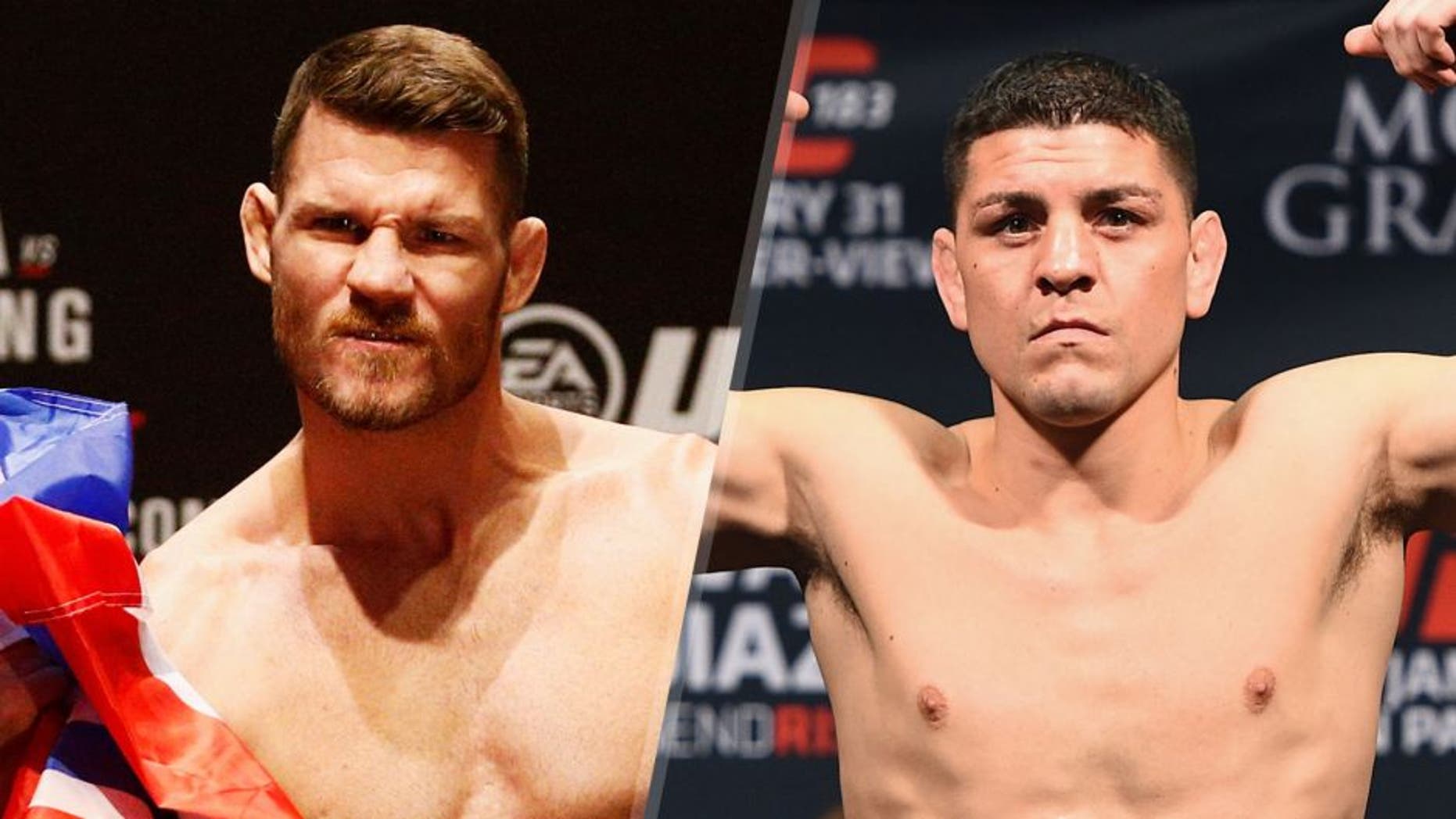 Michael Bisping didn't get to celebrate his win over Anderson Silva for very long before UFC bad boy Nick Diaz took a shot at his victory, which prompted a response from the middleweight contender just hours after his fight ended.
Bisping defeated Silva by a unanimous decision after five rounds, but it was a war of attrition as the two fighters battled over each minute during the fight. The most controversial moment came at the end of the third round when Silva blasted Bisping with a flying knee that appeared to knock the Brit out, but referee Herb Dean didn't stop the contest as the horn sounded, which allowed the fight to continue.
So Diaz took to Facebook to post a meme directed at Bisping after his win.
It certainly didn't take Bisping long to respond as he fired back at Diaz via Twitter on Sunday night.
Diaz did lose to Silva by unanimous decision when they fought at UFC 183 in 2015, but the fight was eventually overturned to a no contest in September after the former middleweight champion tested positive for a cocktail of banned substances.
Regardless of the way it reads on his record, Bisping still blasted Diaz for his comments and then managed to toss his brother Nate Diaz into the discussion as well as he prepares to face Conor McGregor at UFC 196 this weekend.
Bisping closed down his remarks by giving Diaz a compliment, but he certainly seems like he's challenging the Stockton, Calif. native to a fight when he's eligible to return later this year.
Diaz is currently serving an 18-month suspension after he tested positive for marijuana following his fight with Silva last January.
The suspension will end in late July and that would clear the way for a potential showdown between Diaz and Bisping if the UFC is interested in making that fight happen.