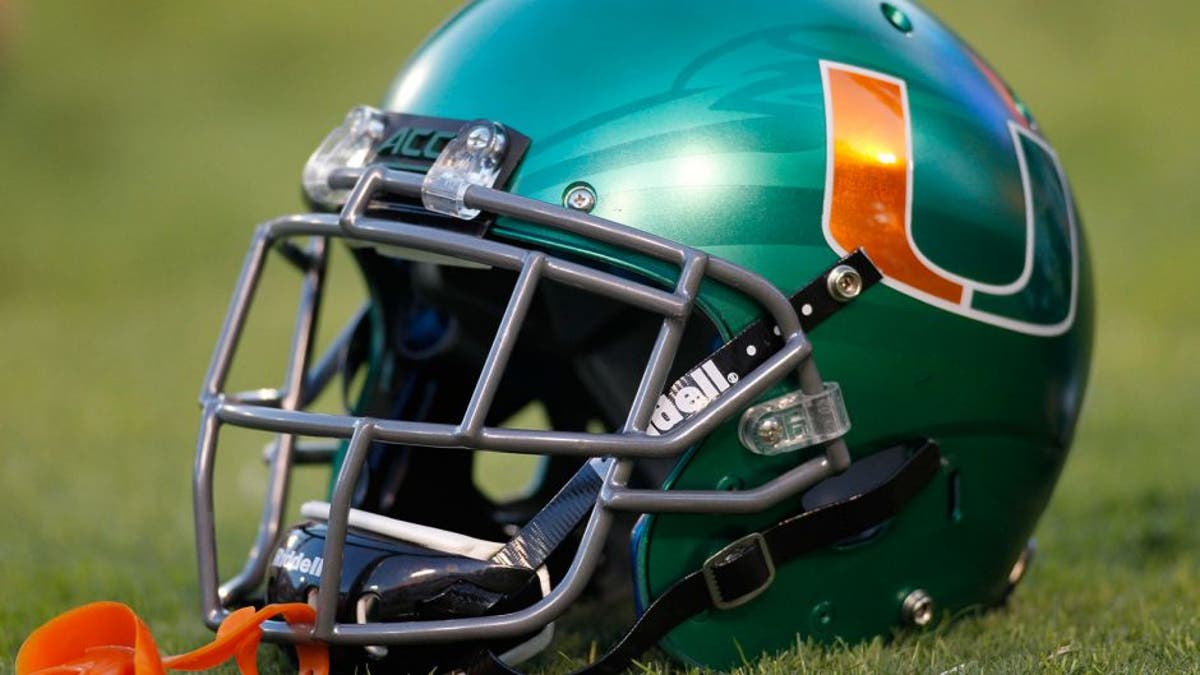 Miami four-star recruit Sam Bruce said he wished the Hurricanes didn't fire Al Golden. Brett Davis USA TODAY Sports
The firing of Hurricanes head coach Al Golden may have pleased a majority of the Miami fan base, but not everybody was happy about the news.
Sam Bruce, the Hurricanes four-star wide receiver recruit, on Monday tweeted the following: "Really wish they didn't fire Al Golden. Dude gave a lot of players the opportunity to fulfill their dreams. Truly a genuine man of society!"
Bruce, a 5-8, 179-pound class of 2016 wide receiver from St. Thomas Aquinas in Ft. Lauderdale, Florida is the No. 11 prospect in the state and the 41st best prospect in the nation, according to Rivals.