Mexico pulls off World Cup upset, stuns defending champions Germany in opening match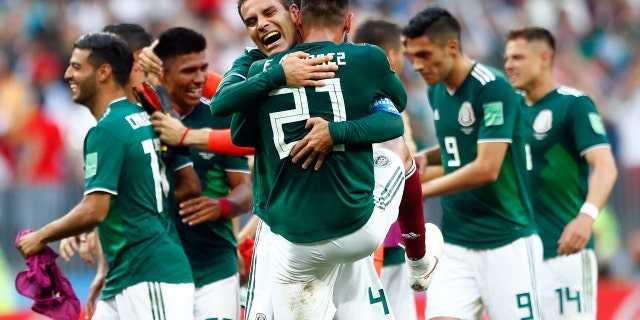 Mexico stunned defending champions Germany in their opening game at the 2018 World Cup on Sunday, upsetting the powerhouse team.
Hirving Lozano's strike in the 35th minute was enough to secure the 1-0 win for Mexico, despite the Germans dominating possession and fighting desperately to get back into the match.
"I don't know if it's the biggest victory in (Mexico's) history, but one of the biggest for sure," Lozano said after the game. "It's great to start on the right foot when you are playing the world champions."
After Lozano's goal, Mexico goalkeeper Guillermo Ochoa pulled off a key save to keep the score level, palming Toni Kroos' shot onto the crossbar.
2018 FIFA WORLD CUP: WATCH LIVE MATCHES STREAMING ON FOX SPORTS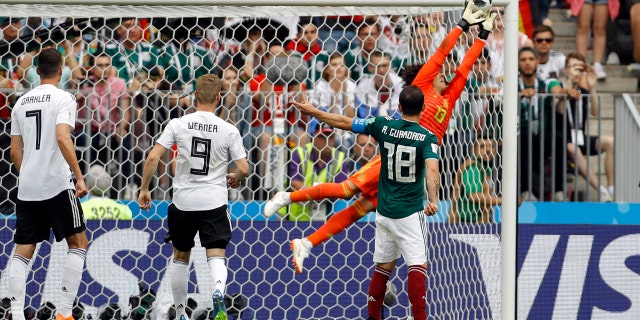 Mexico pulled back into a more defensive formation midway through the second half as key players tired and had to withstand heavy pressure from Germany.Mexico supporters outnumbered Germany fans at the Luzhniki Stadium and made almost all of the noise, according to the Associated Press.
In addition to the upset, more history was made when Rafa Marquez took the field as a second-half substitute for Mexico to become just the third man to play in five World Cups.
COMPLETE COVERAGE OF THE WORLD CUP
He played four matches in each World Cup as Mexico was eliminated in the round of 16 each time.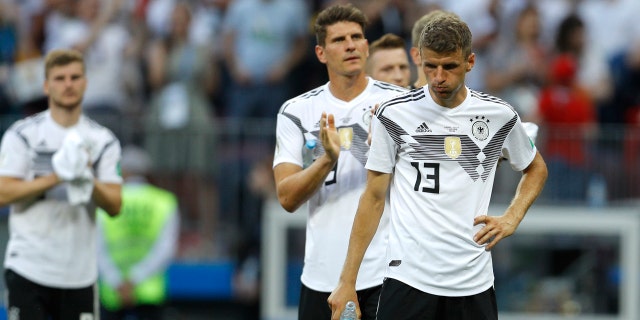 The German team became the third defending champion in the last 16 years to lose its opening match at the World Cup. France in 2002 and Spain in 2014 were the other defending champions to lose their opening matches.
2018 FIFA WORLD CUP: FULL MATCH SCHEDULE
Mexico takes on South Korea in their next group stage match, while Germany will attempt to bounce back against Sweden on Saturday June 23.
Germany is bidding to become the first team to retain the World Cup title since Brazil in 1962, and until Sunday hadn't lost an opening game since 1982.
The Associated Press contributed to this report.