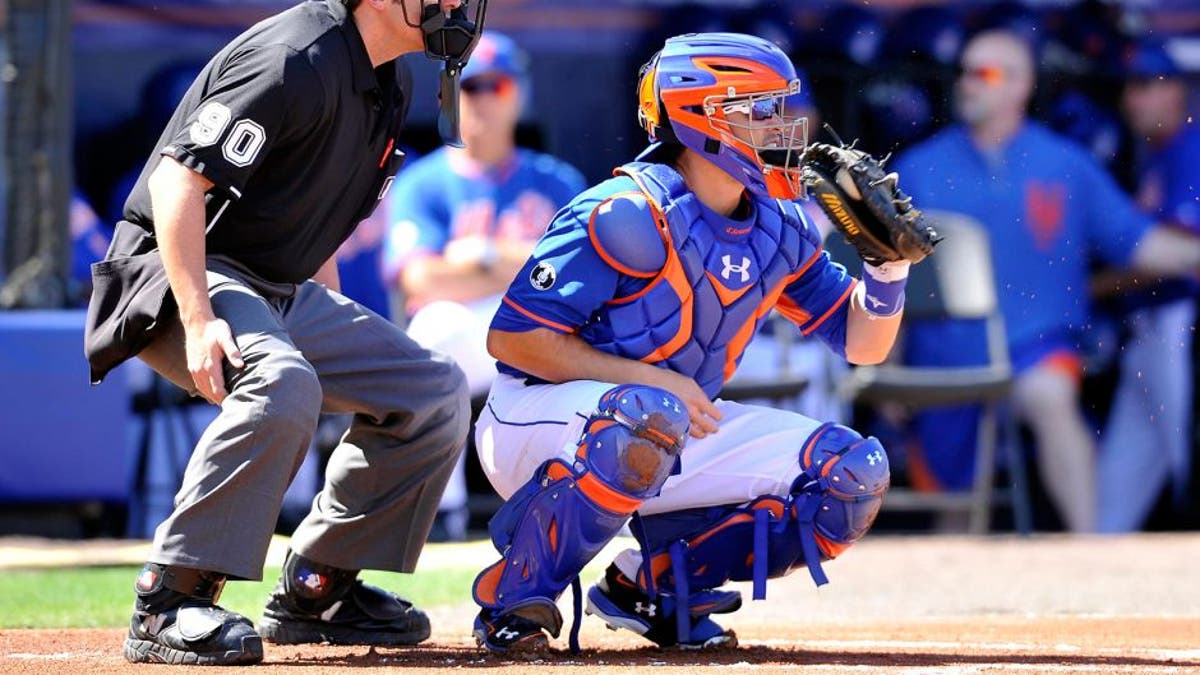 Mets catcher Travis d'Arnaud remains on track to return to the lineup later this week.
D'Arnaud caught seven innings for Double-A Binghamton on Monday in the third game of his rehab assignment and reported no issues with the sprained left elbow that has sidelined him since June 20.
"I feel no pain," d'Arnaud told the Binghamton (N.Y.) Press & Sun-Bulletin. "My elbow feels great when I catch, when I hit, when I run, too."
D'Arnaud said he expects to catch nine innings Tuesday and is on target to come off the 15-day DL for this weekend's series against the NL East-leading Nationals. Limited to 19 games this season due to injuries, d'Arnaud is batting .296 with four home runs and 17 RBI.