Messi beats up on poor Sevilla again with an unstoppable free kick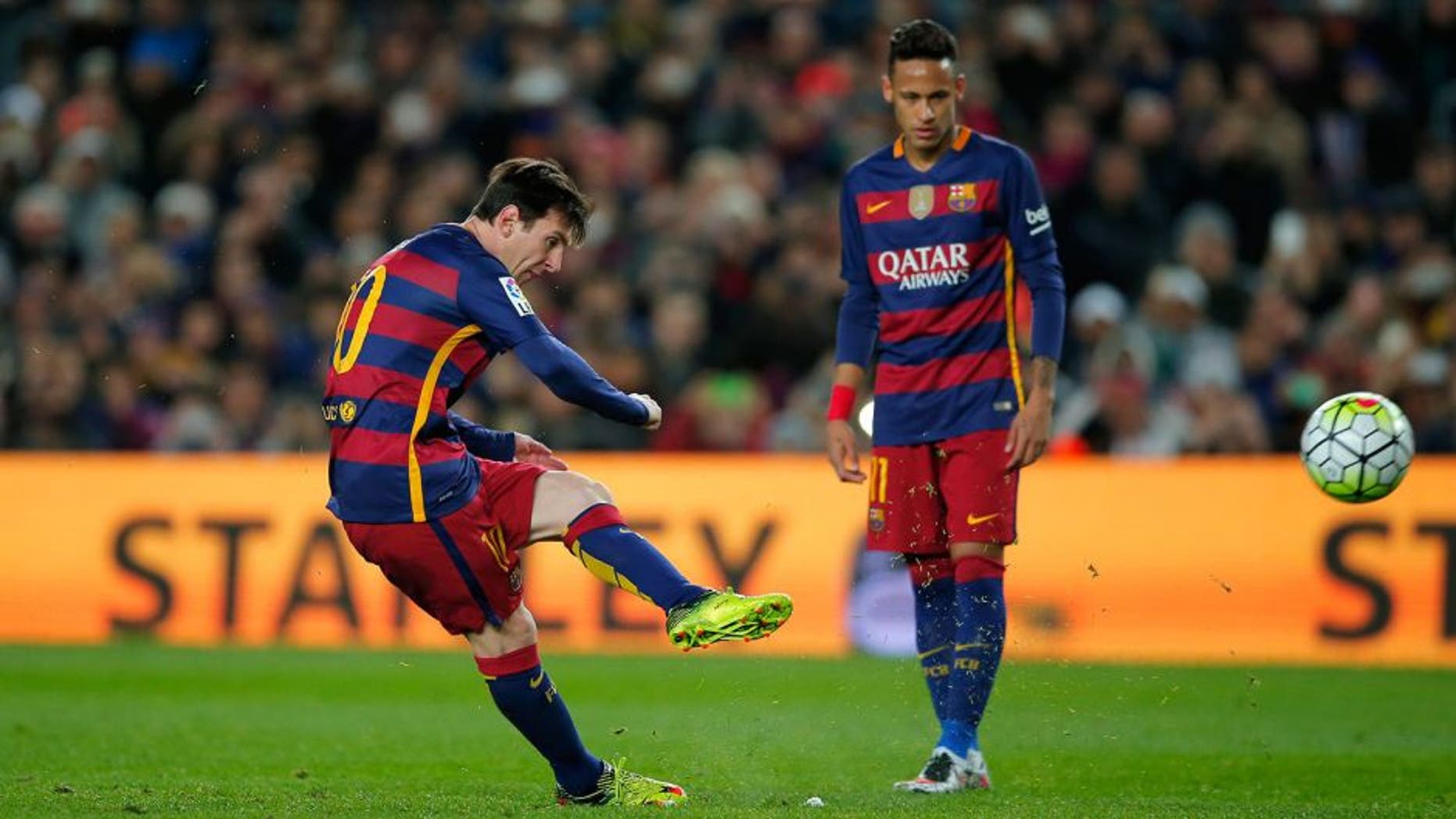 There's a reason Sevilla are Messi's favorite opponent.
The No. 1 player in the world scored for the 25th time in 25 career games against Sevilla on Sunday, slotting home a wonderful free kick into the upper right corner.
You've gotta feel a little bit for Sevilla.
Not only has Messi scored more goals against the Sevillistas than any other club in the world, he also seems to really enjoy saving his best for them. I mean, just look at this:
You may remember, Messi netted two free kicks in nine minutes in last summer's UEFA Super Cup final against Sevilla, a ridiculous and amazing 5-4 Barcelona win. His free kick goal that equaled La Liga's all-time scoring record in 2014? Against Sevilla. The goal that broke said record? Sevilla. In the same game. I could go on.
Leo, pick on somebody else for a while. We're worried about Sevilla's feelings.