MCREYNOLDS: All-Star Race Brought Excitement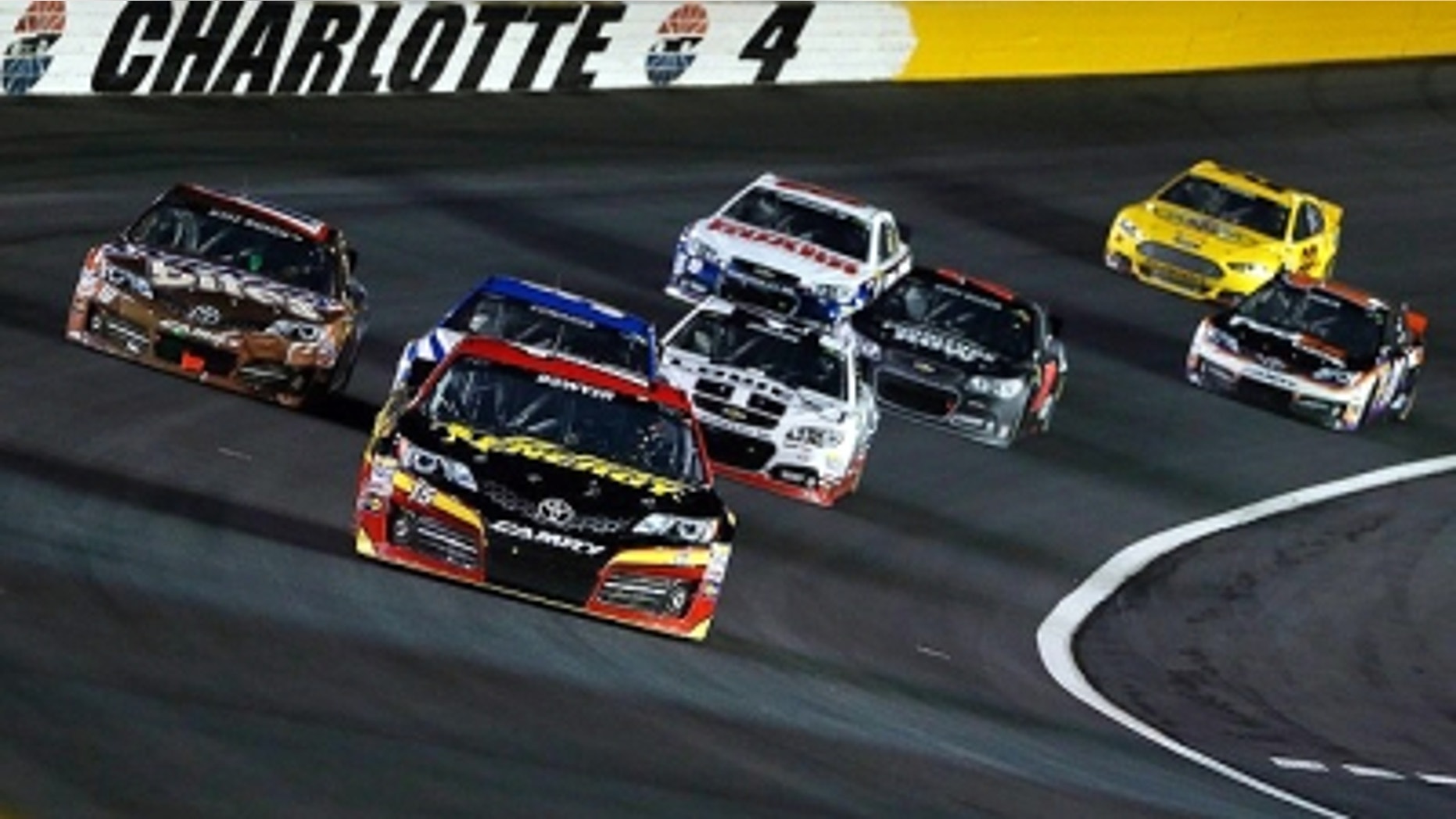 document.write($AllStarArticleAdContent);
When the NASCAR race was over on Saturday evening at Charlotte Motor Speedway, I made it a point once I left the television booth to go find the folks at Sprint and shake their hands.
I let them all know that I think our sport has the format for the Sprint All-Star Race correct now.
This is my 13th year broadcasting for FOX, and we've never had the type of excitement like we had Friday night for qualifying, ever. To have these guys come down pit road with no speed limit, whoa up in their pit, have their crew change four tires and then the driver leave out as hard as he or she can just added excitement beyond what we could ever had hoped to imagine.
I also think the two changes they made for this year's All-Star race really took it to the next level. Making how you entered pit road for the last mandatory pit stop of the night be based on your average finish of the first four segments made the drivers race hard at all times and not just cruise around out there until the 10-lap shootout at the end.
The second change was mandating everyone had to change four tires on that last stop. That took strategy out of it. That way the winner of this race was not only based on having a fast race car, a driver doing his job, but it put the emphasis also on the pit crew. Once again it makes it, as we always tell you, a full-team sport.
That's exactly what led to the good and the bad of Jimmie Johnson's weekend. Friday night, he made a mistake in that new qualifying procedure I mentioned earlier and slid through his pit box. That stuck him deep in the field in 18th position. So he cost the team on that one. Then, when it came race time, and especially when it came crunch-time, he, crew chief Chad Knaus and the pit crew all worked as one and won.
Although you never can stand still and rest on your laurels, I think Sprint has really hit on something. I don't know what else they could do to improve this format. The race as a whole is the right length. The segments are the right length. I just feel we have everything that is good in this format.
The other thing I want to address is the glitch that happened Saturday night during the broadcast on SPEED. I know that all of us involved in the broadcast of the race are getting beat up pretty badly by folks about the information that was posted on-screen about Johnson's pit position.
I don't think there is a television booth broadcast team, Mike Joy, myself or Darrell Waltrip, who pay attention to things as they are happening on the track better than we do. I don't say that out of arrogance. I say it because I believe it in my heart.
We are three people who have a lot of tools at our disposal to keep up with, as you can imagine, all the moving parts that go into a television broadcast. Unfortunately, one of those tools failed us Saturday night. We were given bad information about Johnson's average finish and it was posted incorrectly on-screen. Plain and simple, that graphic the viewers saw was incorrect.
Trust me when I tell you that when we do a four-hour broadcast and put out even one single bit of incorrect information, it really bugs the three of us. I felt we had a really great broadcast Saturday night, but that one bad moment just eats at us. We take great pride in our work and the type of product we present to the folks at home. From myself and our entire broadcast team, I apologize for what happened.
Regardless of what you saw on TV or what we said, Johnson came onto pit road in the correct position. In the four segments, Jimmie finished 15th, fifth, third and third for a total of 26. You divide 26 by 4 (the number of segments) and you come up with an average finish of 6.5. That put Johnson fourth, behind Kurt Busch, Kyle Busch and teammate Kasey Kahne.
I just wanted everyone to understand so that there would be no controversy over why Johnson pitted fourth.
So now Johnson has won four All-Star events. That puts him at the top of the chart, breaking the tie with Dale Earnhardt Sr. and with his Hendrick Motorsports teammate Jeff Gordon.
Johnson has 62 wins under his belt. He has the record five consecutive NASCAR Sprint Cup championships. Now adding to his illustrious resume, as if anything else needed to be added, he is the winningest driver of the All-Star race. In addition to all that, Johnson has a really healthy points lead as we are reaching the one-third mark of our 2013 season.
I know it's hard to feel bad for two drivers who finished in the top 5 Saturday night, but I really do feel bad for Kurt and Kyle Busch. Those two brothers won all four of the first four segments. They tied for the best average finish at 2.0.
It's hard to believe in today's NASCAR world that we would say that a 12- or 12.5-second stop is a bad stop, but Kurt came onto pit road running first but left running fifth. Kyle ended the night in third position and Kurt finished fifth. On the positive side of things, both have to be really encouraged about how they ran Saturday night, especially knowing they will be right back under the lights this Sunday evening for the Coca-Cola 600.
Probably the driver who surprised me the most on Saturday night was Matt Kenseth. He simply wasn't anywhere as strong or as dominant as we expected him to be, especially with all the success he has enjoyed this year. He too started deep in the field in 16th because of a loose lug nut in qualifying.
I really thought we were going to see a showdown between Johnson, with his history at Charlotte Motor Speedway and with Kenseth, based on his incredible performance in 2013 with his brand-new team. Unfortunately it never developed into that.
Both started in the back, but it was Johnson who came to the front and won while Kenseth really never was a factor.