McDonald's to send Vikings 100 free burgers after Zimmer gets snubbed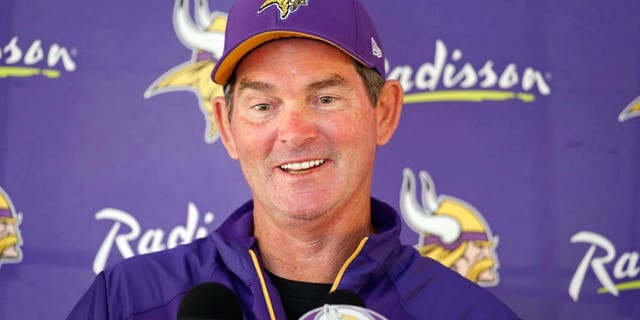 Mike Zimmer's fortunes are starting to turn around.
After getting snubbed by McDonald's earlier in the week, the popular fast food joint has promised to make it up to the Minnesota Vikings head coach.
How? Well, McDonald's Minnesota Tweeted that it's sending 100 free burgers to Zimmer and the Vikings.
When Zimmer finally left the Vikings facility on Monday night, following the team's 38-7 loss to the Seattle Seahawks on Sunday, he stopped at a local McDonald's on the way home. He said he ordered two burgers but only got one.
Things are really looking up for the Vikings, now that Zimmer scored the team 100 free burgers. Perhaps this stretch of sweet luck will extend into the team's Thursday night showdown with the Arizona Cardinals.