McDavid shows flashes of brilliance in NHL debut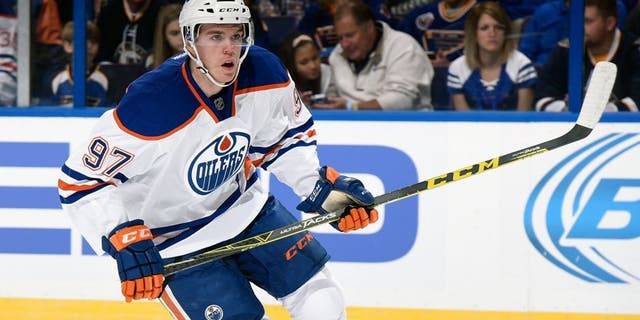 The scoresheet doesn't necessarily showed it, but Connor McDavid still impressed.
McDavid finished the game with just two shots on goal, a plus/minus of -1 and went 3 for 13 on the face off dot in the Oilers' 3-1 loss to the St. Louis Blues.
McDavid's best chances for a goal came in the third period. McDavid grabbed the puck in the neutral zone and utilized his speed to get a shot on Blues goaltender Brian Elliott.
His second chance came on the power play. McDavid was left alone in front of the net. He gathered the puck and tried to go on the backhand to push the puck into the net, but he was unable to sneak one in.
McDavid said that there were some good things and some bad things in the loss, but he was happy to get that first NHL game under his belt.