Mayweather ready to try his hand at MMA fight promotion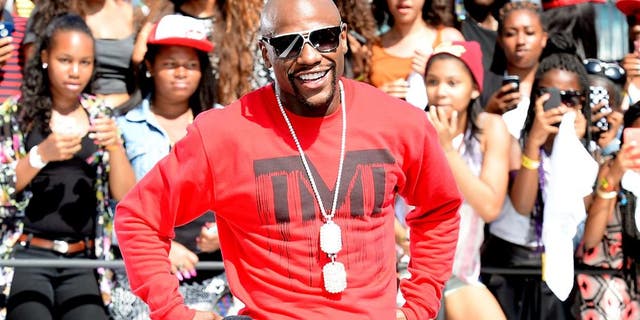 NEWYou can now listen to Fox News articles!
Former pound-for-pound great Floyd Mayweather has already spread his wings as a boxing promoter, boasting a roster of 13 fighters, including WBC super-middleweight champion Badou Jack. But now it looks like Mayweather wants to try his hand in promoting MMA fighters.
The 11-time world champion revealed his intentions during an interview with FightHype.com.
"They want me back." Mayweather said when asked about his return. "It's time for me to move over to MMA -- I mean as far as ... It's time for me to start promoting fights for the MMA. I'm ready to get involved with that business now. And of course, you already know what the MGM Grand stands for, "Mayweather Gets Money". I'm still doing that, every month, the check comes in."
Mayweather is one of the best self-promoters in combat sports and the fighters under his promotional banner have benefitted from his expertise. Mayweather has even inadvertently helped promote some of the UFC's biggest stars.
His "Who-would-win?" feuds with Ronda Rousey and Conor McGregor helped both fighters gain traction with mainstream sports fans. But promoting fights with your name in the marquee is a totally different story.
Maybe he can ask UFC president Dana White for some tips, since they used to run together back in the day.