Maye, Davis leading charge at linebacker for Gators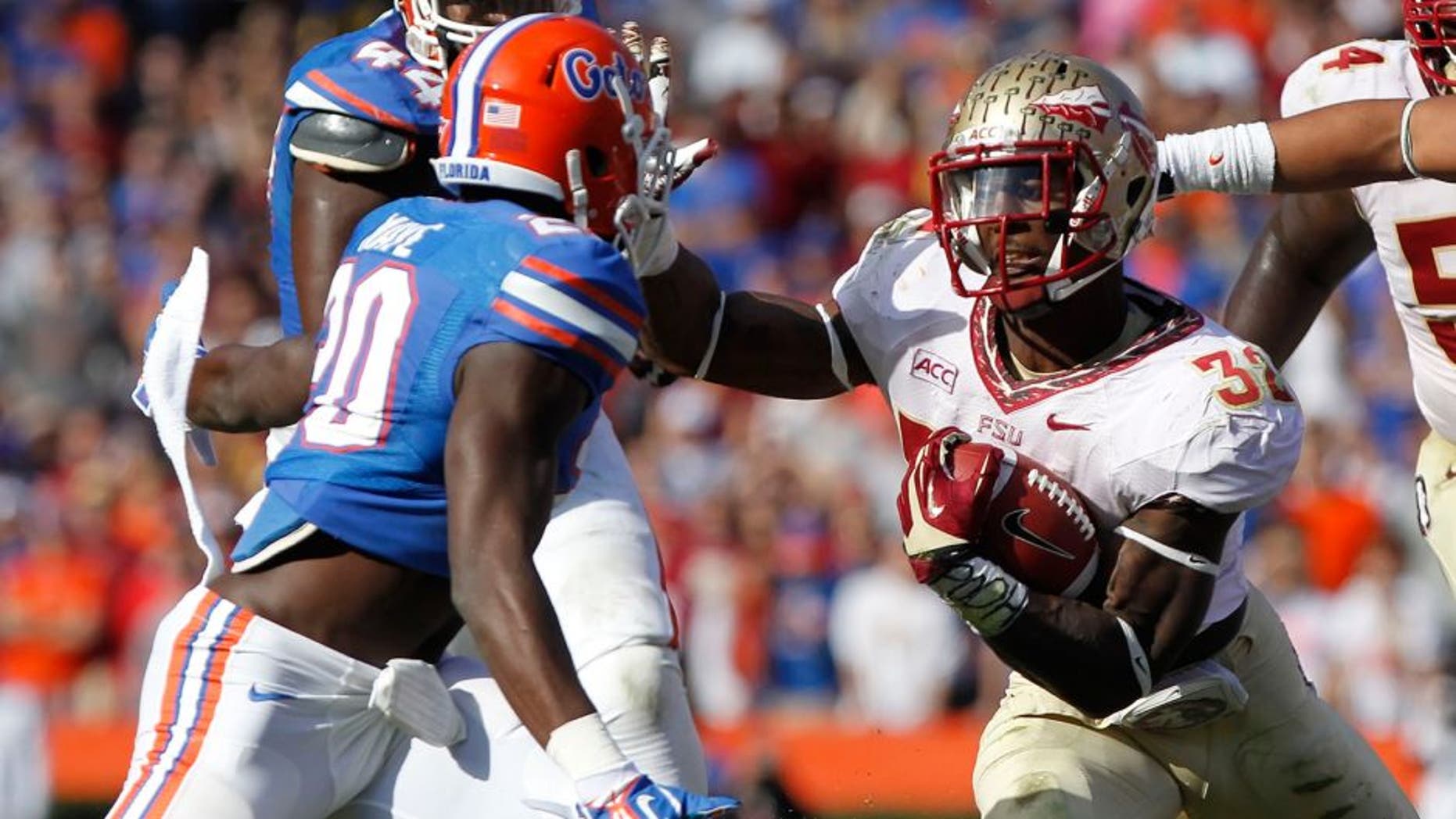 With injuries to Alex Anzalone, Matt Rolin and Jeremi Powell, it's forced other members of the linebacker corps to step up and provide production for the Gators.
Linebacker Jarrad Davis has done exceptionally well to start the year, and safety Marcus Maye has also filled in admirably. Yes, Florida's starting safety is also getting reps at middle linebacker.
Davis in particular has been a major game-changer for Florida. The junior out of Georgia leads the team in tackles (24) through the early portion of this season. In fact, Davis has already tied his career-high in tackles for one season, in only three games of play. He's demonstrated both athleticism and physicality in droves.
Arguably Florida's top safety, Maye played closer to the line of scrimmage versus Kentucky out of necessity. Florida's overall depth in the secondary enables defensive coordinator Geoff Collins to get his best athletes out on the field at the same time. Maye is included within this mix.
While he isn't the biggest linebacker in the world, his mobility allows him to excel in coverage. Maye's versatility is also on display with his ability to flip-flop between multiple positions. This truly helps Florida out when defending versus obvious passing situations.