Max Scherzer celebrates NL Cy Young Award with epic champagne shower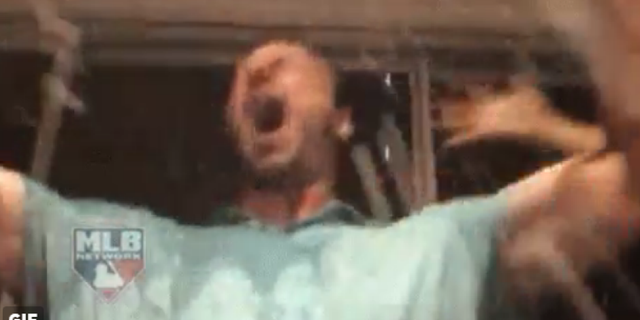 During the 2016 MLB regular season, all Washington Nationals pitcher Max Scherzer did was post a 2.96 ERA while leading the National League in wins (20), innings pitched (228.1), WHIP (0.968) and total strikeouts (284).
On Wednesday, Scherzer was awarded the 2016 National League Cy Young Award. And when he found out while he was reportedly vacationing on a boat, his reaction was nothing short of amazing:
With today's news, Scherzer becomes the sixth pitcher in MLB history to win the Cy Young in both the American (2013 with the Detroit Tigers) and National Leagues.
Congratulations, Max -- let the champagne flow!