Matthew Stafford finished 2015 season with historic 8-game stretch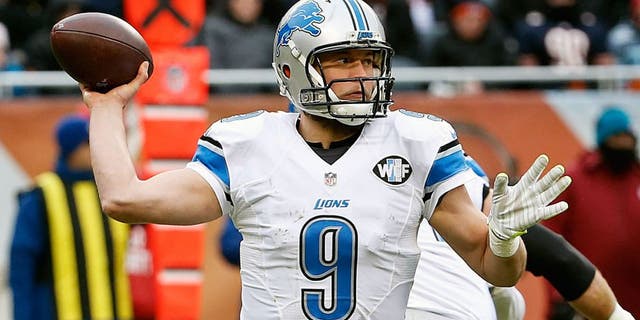 After starting the season 1-7, the Detroit Lions won six of their last eight games to finish 7-9. A stretch of exceptional play from quarterback Matthew Stafford was the reason behind this turnaround.
With a 110.1 passer rating and a 70.0 completion percentage, Stafford set a Lions franchise record over the last eight games of the season.
Stafford threw 19 touchdowns and only two interceptions during his eight-game stretch to end the season. He finished with 32 touchdowns on the year, the second highest total of his career (he threw 41 in 2011). On top of that, his 13 interceptions in 2015 were the second lowest total of his career (he only threw 12 last year).
It sure didn't look like Stafford would enjoy this type of year back in Week 5, when he was benched for a three-interception performance against the Arizona Cardinals that resulted in the team's fifth straight loss to start the season. The firing of offensive coordinator Jim Lombardi (replaced by quarterbacks coach Jim Bob Cooter) two weeks later directly led to his second-half surge.
Stafford, 27, has two years left on his current contract and looks a lot like the Lions' franchise quarterback for the foreseeable future.