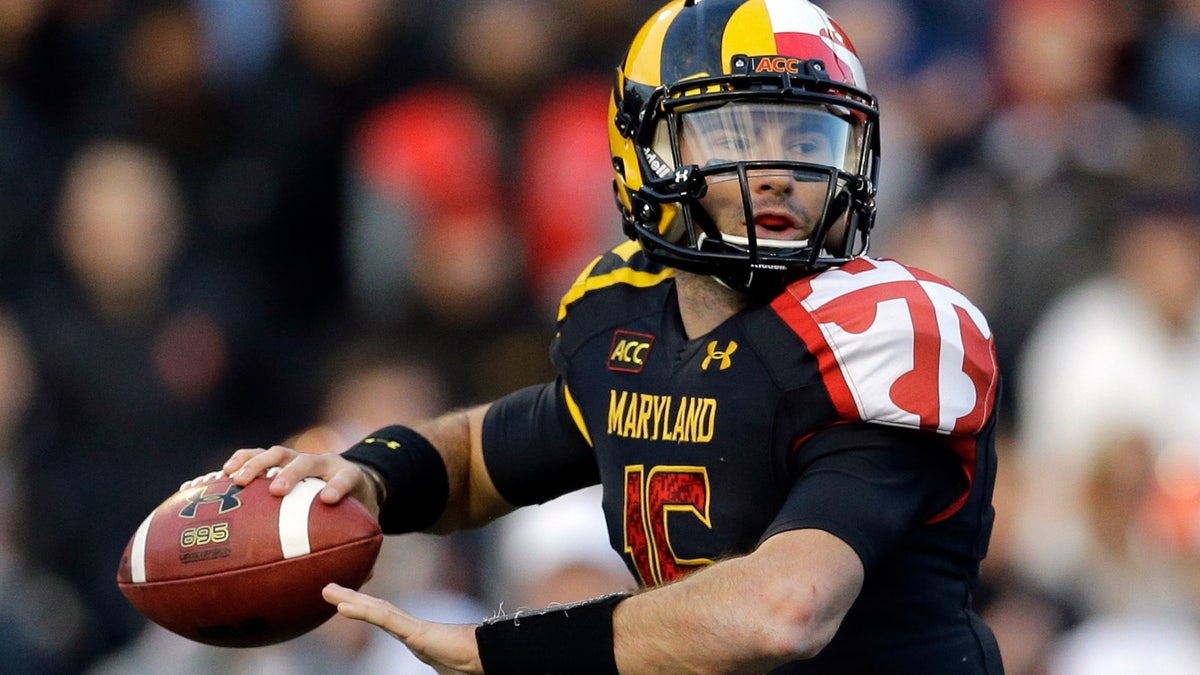 COLLEGE PARK, Md. – Six weeks ago, Maryland and quarterback C.J. Brown were flying high.
The Terrapins were 4-0, and even climbed into the national ranking at No. 25 following a 37-0 victory over West Virginia in late September.
At that point, Brown — who missed all of last year with a torn ACL — was one of the biggest stories in the Atlantic Coast Conference. He threw seven touchdown passes in those four games and ran for six scores.
Since then, things have gone downhill for Brown and Maryland (5-4, 1-4). As they prepare to face Virginia Tech (7-3, 4-2) on Saturday, the Terrapins have dropped three in a row and four of five. They've been stuck on five victories for a month and still need a sixth to become bowl-eligible.
Brown has struggled as well. He has been knocked out of two games and didn't play at all in two others because of those injuries. He hasn't thrown a touchdown pass or run for a score since the West Virginia game.
In the last three times he has started for Maryland, the offense has produced a mere 13 points.
"It's definitely on me," Brown said. "That reflects that (quarterback) position. I've got to be able to lead the team down the field and make plays."
Brown was especially critical of his play in last week's 20-3 home loss to Syracuse. In that game, Brown threw a pair of interceptions and fumbled away a snap that led to a Syracuse field goal.
"I felt like I let the team down," he said. "The three turnovers I had, they were dumb. There's no excuse for them. I don't know what I was looking at out there. That could have been the difference in the outcome of the game. I took it personally and I took it hard. I'm going make sure it doesn't happen again."
In his defense, Brown hasn't been getting much help. Stefon Diggs and Deon Long, Maryland's top two receivers, are lost for the season with broken legs. The running game managed just 81 yards against Syracuse.
Brown acknowledged that he may be pressing at times, just because he wants to get the offense moving as it was early in the season.
"When guys go down, you try to step up and maybe sometimes I try to do more than I should or need to," he said.
Despite Brown's struggles, Maryland coach Randy Edsall has no plans to make a change. He pointed out that eight of Maryland's 13 possessions ended in Syracuse territory, stressing that he hasn't lost faith in his quarterback.
"To me," Edsall said, "C.J. gives us the best opportunity to win going into the Virginia Tech game."