Marvin Jones using new Lions loot to fund sister's Olympic dream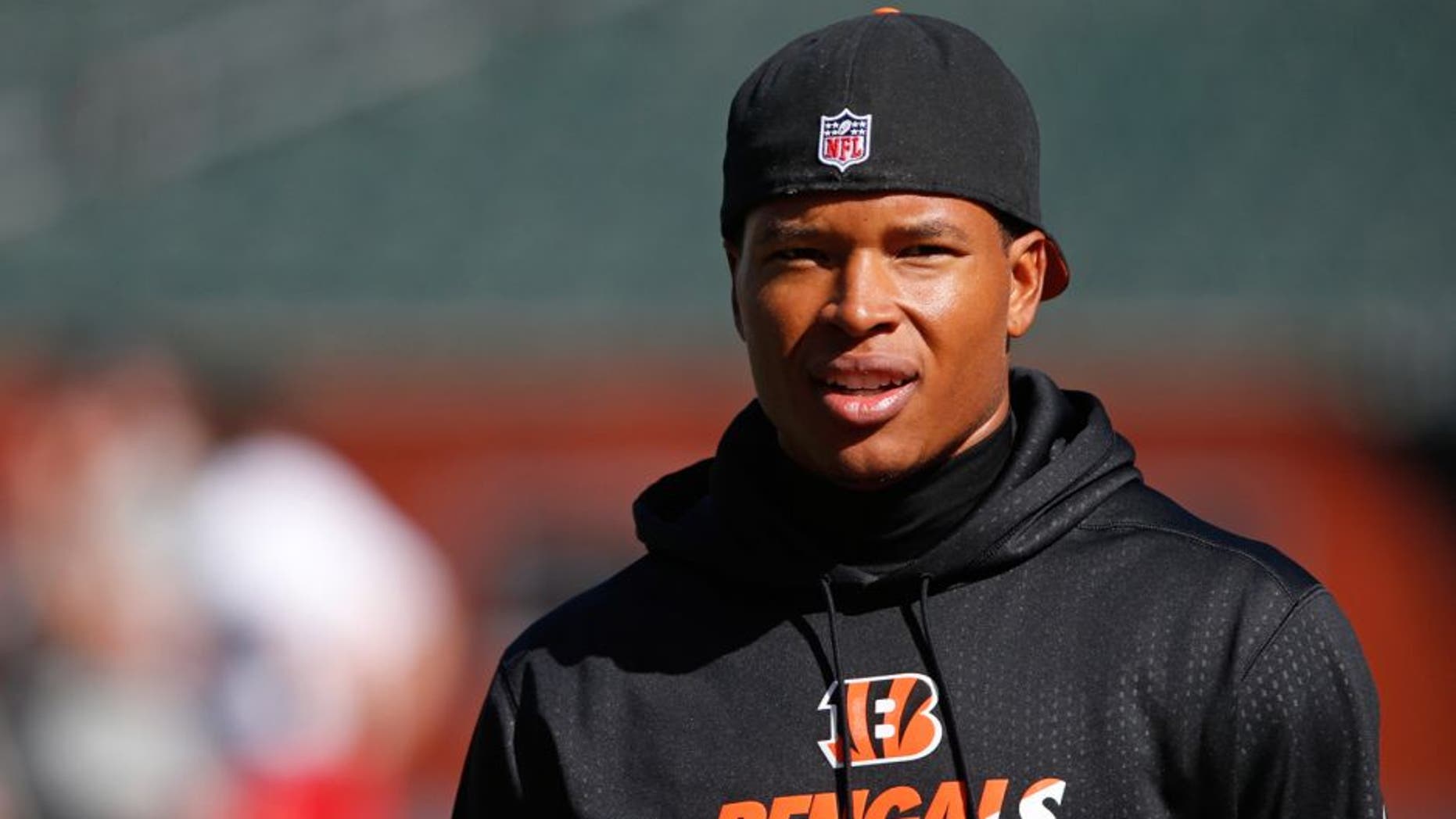 Marvin Jones got paid this offseason, scoring a five-year, $40 million contract with the Detroit Lions, which includes an $8 million signing bonus -- and he's putting his money to good use.
The 26-year-old wide receiver is using some of his new loot to finance his little sister's Olympic dream.
Vanessa Jones, a former track standout at USC, is training for July's Olympic trials with the hopes of competinh in the 2016 Summer Olympics in Rio de Janeiro. Of course training with an elite coach at a top-notch facility can get expensive, but fortunately for Vanessa, she has a generous big brother with deep pockets. Marvin is paying for little sis's training and living expenses this year as she looks to improve her 400-meter dash time.
Jones is currently working out at Atlis, a world-class training facility in Phoenix. With a steep price tag of roughly $4,000, plus travel costs, Vanessa couldn't afford it on her own. When Marvin offered to cover the expenses, she said it pushed her to chase her dream.
"It motivated me even more," Vanessa told ESPN.com. "I was just being patient and was praying about it, and then Marvin came with his idea and it was like, 'Oh, it worked out.'
"He literally took everything in his hands and talked to the recruiting person. He called me and told me to go online and fill out all the paperwork and we're going to get you in. Then it all happened. I was thankful and blessed to have a brother that believes in me as much as I do in myself. It's amazing."
Marvin said the decision to invest in his sister was an easy one. "I didn't think twice about it," he told ESPN.com. "She needed to be somewhere where she could be with the professionals and be around them to see, 'Hey, I belong here, too. I can progress enough to make this push to Rio,'" Marvin said. "That was an important thing to me, not only that she is my baby sister, but she is somebody that can actually go out there and compete, you know?"
Vanessa is training for the chance to compete in two Olympic track events, the 400-meter dash and the 4x400 relay. The track and field trials will be held at the University of Oregon from July 1 to July 10, and both Olympic events are scheduled for the third week of August.