Martellus Bennett offers hilarious comparison on going from Tom Brady to Aaron Rodgers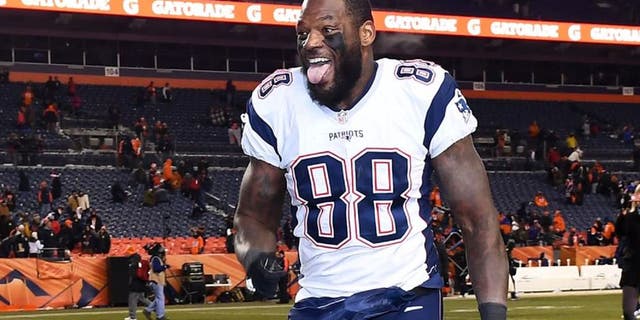 NEWYou can now listen to Fox News articles!
Martellus Bennett cant complain about his quarterback situation. After spending one year with the New England Patriots and winning a Super Bowl alongside Tom Brady, Bennett will now get to catch passes from Green Bay Packers star Aaron Rodgers.
So how does it feel going from one all-time great quarterback to another?
The charismatic tight end offered the perfect comparison Thursday.
Bennett, who signed a one-year deal last month with Green Bay, does not lack confidence and is ready to give Rodgers another target in the Packers offense.
The 30-year-old tight end caught 55 passes for 701 yards and a career-high seven touchdowns in New England last season despite sharing tight end duties with Rob Gronkowski. Bennett might see more action in 2017 now that hes not playing alongside a Pro Bowl player at his position.