Marshawn Lynch secretly wanted to play for the Packers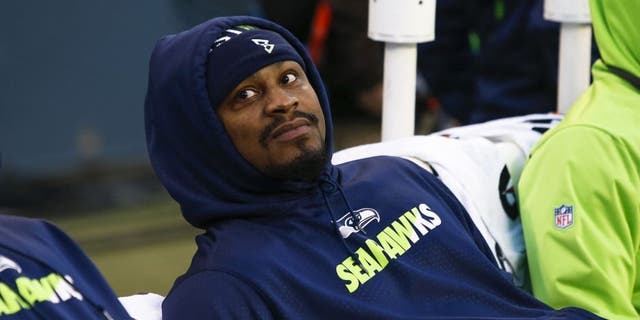 Marshawn Lynch is supposedly in retirement mode, yet Beast Mode still officially hasn't handed in his papers to the league.
But it appears that Lynch didn't want to retire as a Seahawk. Former Packers tight end Jermichael Finley told the Two Deep NFL Podcast that if Lynch had a choice, he would have been dealt to Green Bay in 2010.
"We were running off the field — it was halftime (of the Packers' Week 2 game against the Bills in 2010)," Finley said, via the Sporting News. "Me and (Aaron) Rodgers were running to the locker room and Lynch came and hit us on the shoulder and was like, 'Tell (Packers GM) Ted Thompson to come get me.'
"That's the thing that you deal with in the NFL. Those guys who are playing with the Buffalo Bills or even the Cleveland Browns, and they want to get to a team where they can for sure win a ring. That's why you play the game, to win a championship."
Obviously, Lynch didn't get his way, as the Bills dealt him to Seattle in the middle of the 2010 season for a fourth-round pick in 2011 and a conditional 2012 pick. The deal worked out for Lynch, who became an iconic figure in Seattle for his punishing runs and his four straight trips to the Pro Bowl.