Marshawn Lynch says Raiders' plans to leave Oakland motivated him to come back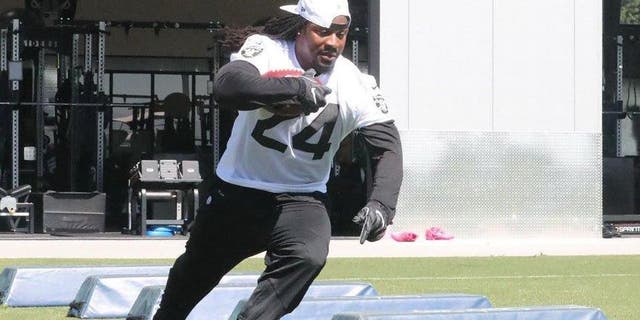 NEWYou can now listen to Fox News articles!
Marshawn Lynch has never hidden the pride he has for his hometown of Oakland and reiterated his love for the Bay Area on Tuesday, when he fielded questions from reporters. The 31-year-old running back also explained why he came out of retirement to play for the Raiders, citing the teams plans to move to Las Vegas.
But Lynchs motivation to return has nothing to do with enjoying the Vegas nightlife when the team ultimately moves in 2020. He wants to set an example for the youth in Oakland.
Just to play in Oakland is a dream come true, Lynch said, via Pro Football Talk. Its always been something, being from Oakland, you want to play at home or have that opportunity. Them staying, it probably wouldnt have been so big for me to want to come and play. But knowing that they were leaving and a lot of the kids here wont have the opportunity to see most of their idols growing up be in their hometown anymore, me being from here, them continuing to be here, it gives them an opportunity to see somebody who actually did it from where theyre from.
Lynch has already turned some heads in practice and could be a key addition to a Raiders team that is coming off a 12-4 season. He played only seven games in 2015 his final season in Seattle due to a sports hernia injury that required surgery.
If he's healthy, he could be a formidable short-yardage option for Oakland.