Marshawn Lynch appears on cover of American Way Magazine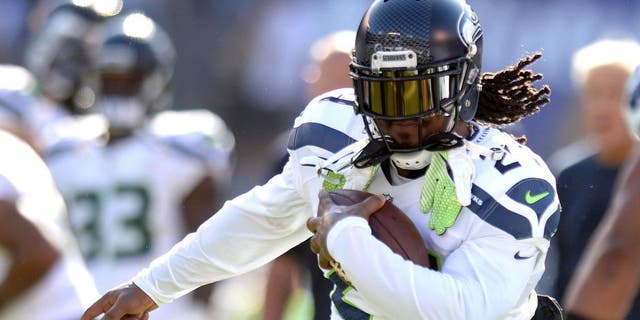 There are two sides to Marshawn Lynch.
Some may see him as Beast Mode, the bruising, fierce running back shedding every tackler in his path on Sunday's.
Others see the softer side of Lynch off the field, where he's a role model in the Oakland community and has a heart of gold.
"He can look surly, scary, intimidating, everything in the world," Lynch's agent, Doug Hendrickson, said, via American Way Magazine. "But when you know him as his inner circle knows him, there's no one better. He's incredible."
Among the topics Lynch talks about in this wide-ranging interview is his Fam 1st Family Foundation, and of course, the play call to end Super Bowl XLIX.
(h/t American Way Magazine)