Marlins' Oviedo Gets Waiver & Can Apply For Visa, Faces Suspension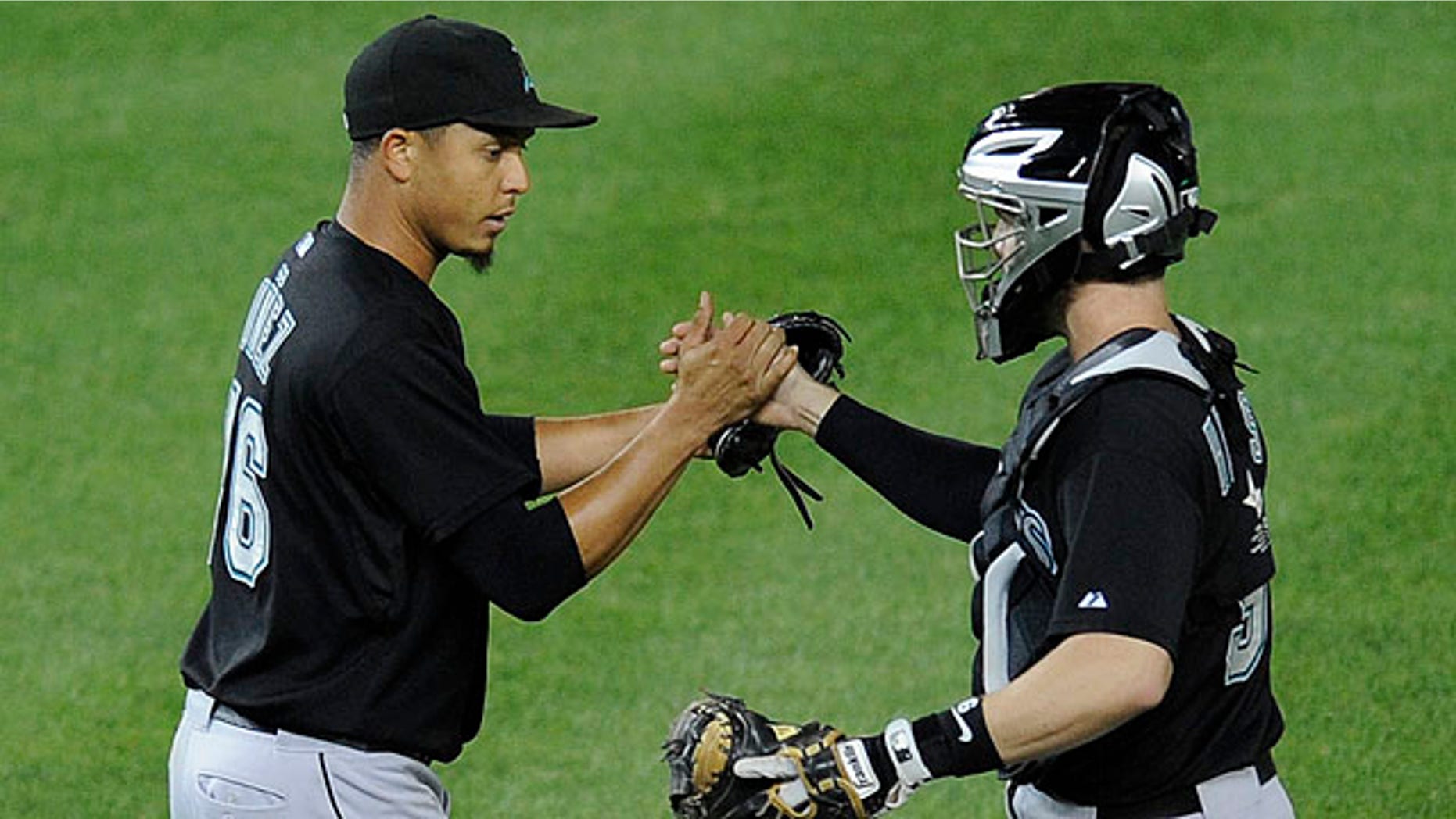 Some good news for Dominican pitcher Juan Carlos Oviedo, he has received a waiver from the U.S. government after he used a fake name and age to play professional baseball.
A U.S. waiver of his ineligibility was required from the Department of Homeland Security under the Immigration and Nationality Act. The waiver allows him to apply a visa to travel to the U.S. and potentially rejoin the Miami Marlins.
Oviedo says he still does not have a visa from the U.S. consulate in his homeland of the Dominican Republic. He says he hopes to soon rejoin the team.
Formerly known as Leo Nunez, Oviedo has a $6 million, one-year contract with the Marlins, who have kept him on the restricted list. They signed Heath Bell to replace him as their closer in December.
Oviedo used a fake name for seven major league seasons. He says he did it when he was younger in order to play professionally.
According to the Miami Herald the expected 6 week suspension by Major League Baseball for falsifying his identity has not been upgraded to eight weeks.
Oviedo will probably participate in extended Spring Training.
The Herald also reports that the Marlins plan to keep Oviedo and use him as a set up man for All-Star close Heath Bell.
Miami manager Ozzie Guillen said he would have to see Ovieda before any decision was made or opinion formed.
The Marlins will have to wait until late June to make any decisions.
Based on reporting by the Associated Press.
Follow us on twitter.com/foxnewslatino
Like us at facebook.com/foxnewslatino