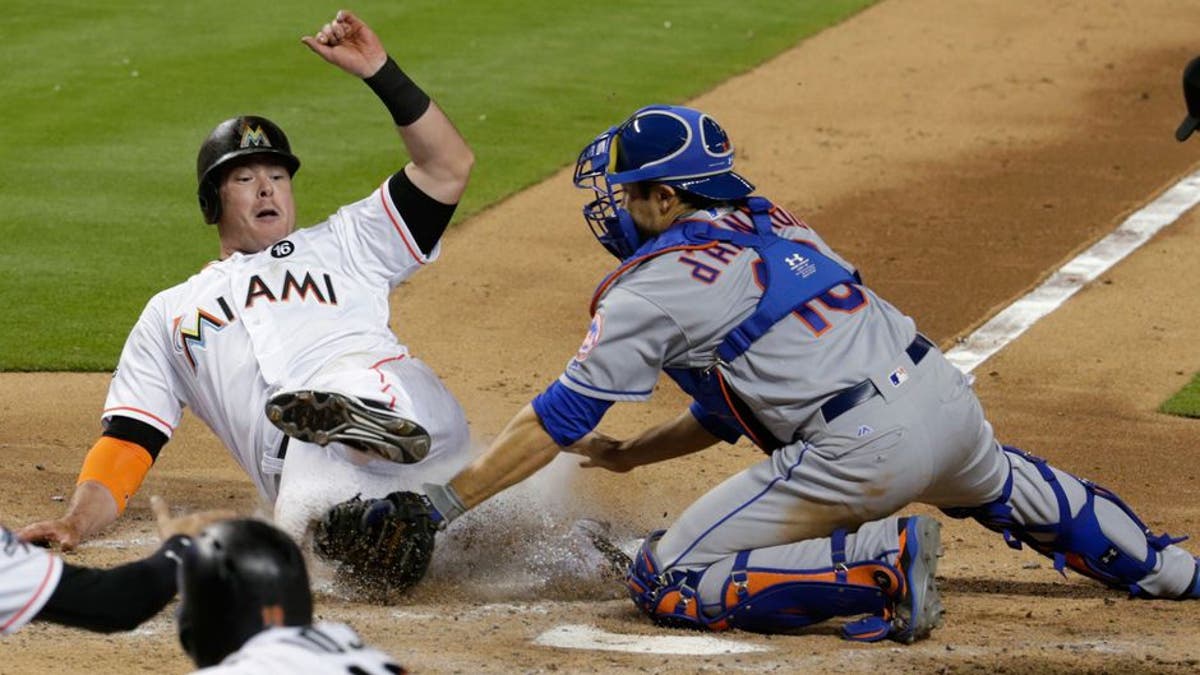 MIAMI (AP) -- The Miami Marlins and New York Mets are playing the longest game in the five-year history of Marlins Park.
With the hour past midnight early Friday, the game went into the 16th inning at 8-all. Neither team had scored since the eighth inning, and the crowd of 23,192 had dwindled to a few thousand.
There was plenty of scoring early. Marcell Ozuna hit a grand slam in the first for Miami, and Yoenis Cespedes had his second multihomer game in three nights for the Mets.