Mark Dantonio: Missouri situation 'speaks to the power of football'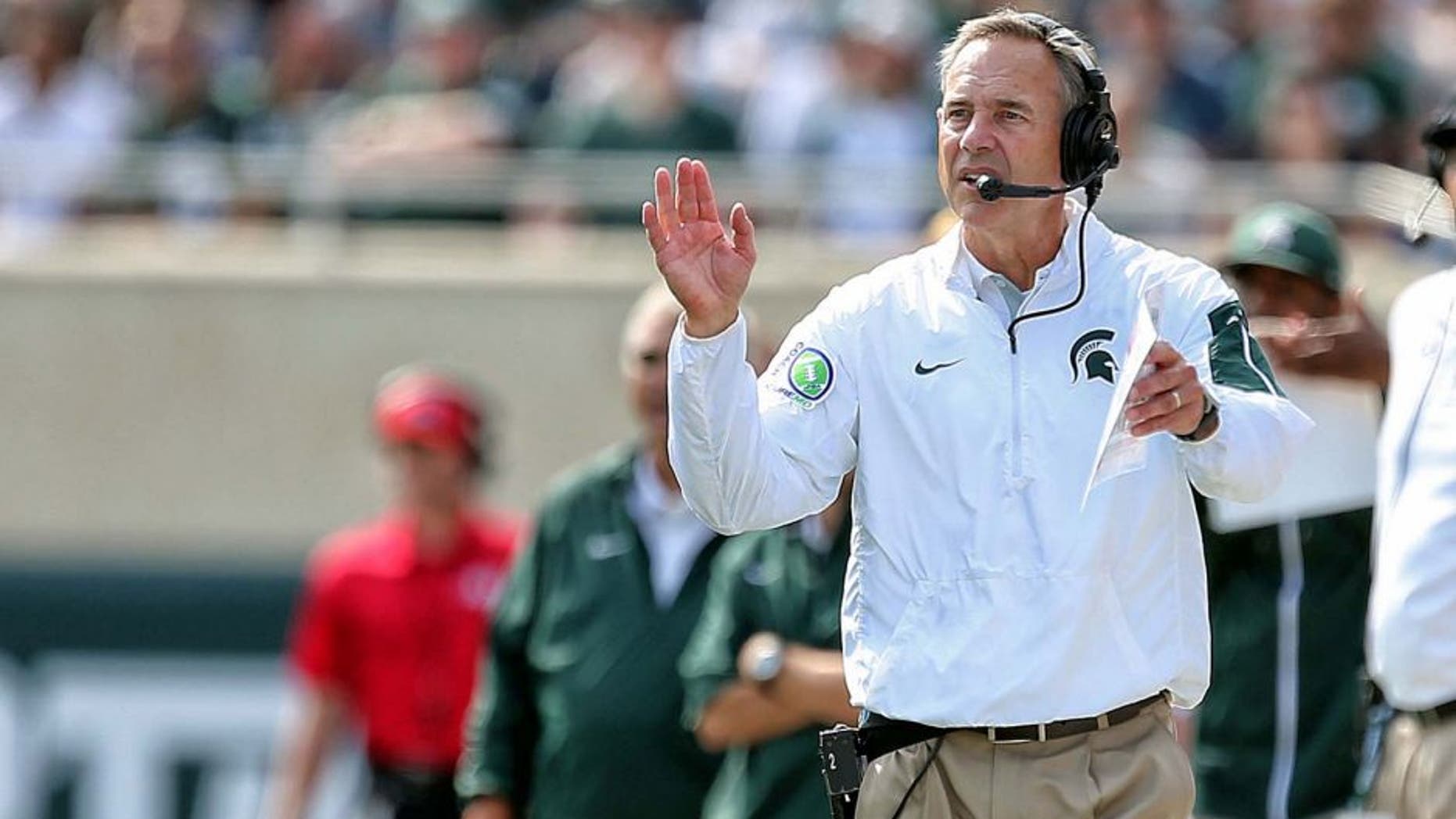 Mark Dantonio had an interesting reaction to the Missouri situation. Mike Carter USA Today Sports
College football coaches are famous for wanting to eliminate as many distractions as they can during the season.
They also often have tunnel vision, seeing little of what is going on around them as they prepare their team for the next game.
But Mark Dantonio is apparently aware of the protests going on at Missouri and the role the football team played in drawing more attention to it this week, so he had an interesting reaction when asked about the situation.
"Well, it speaks to the power of football," Dantonio told reporters in East Lansing on Tuesday. "There's no question about that. We're in a different time in society with social media, all the different things. It's just a different time.
"So I think people have power, power of the media, different things. I'm not sure really all the ramifications there. I don't have a lot of knowledge of all the things. But obviously a statement was made."