Marcus Mariota rips his 'unacceptable' play in Titans scrimmage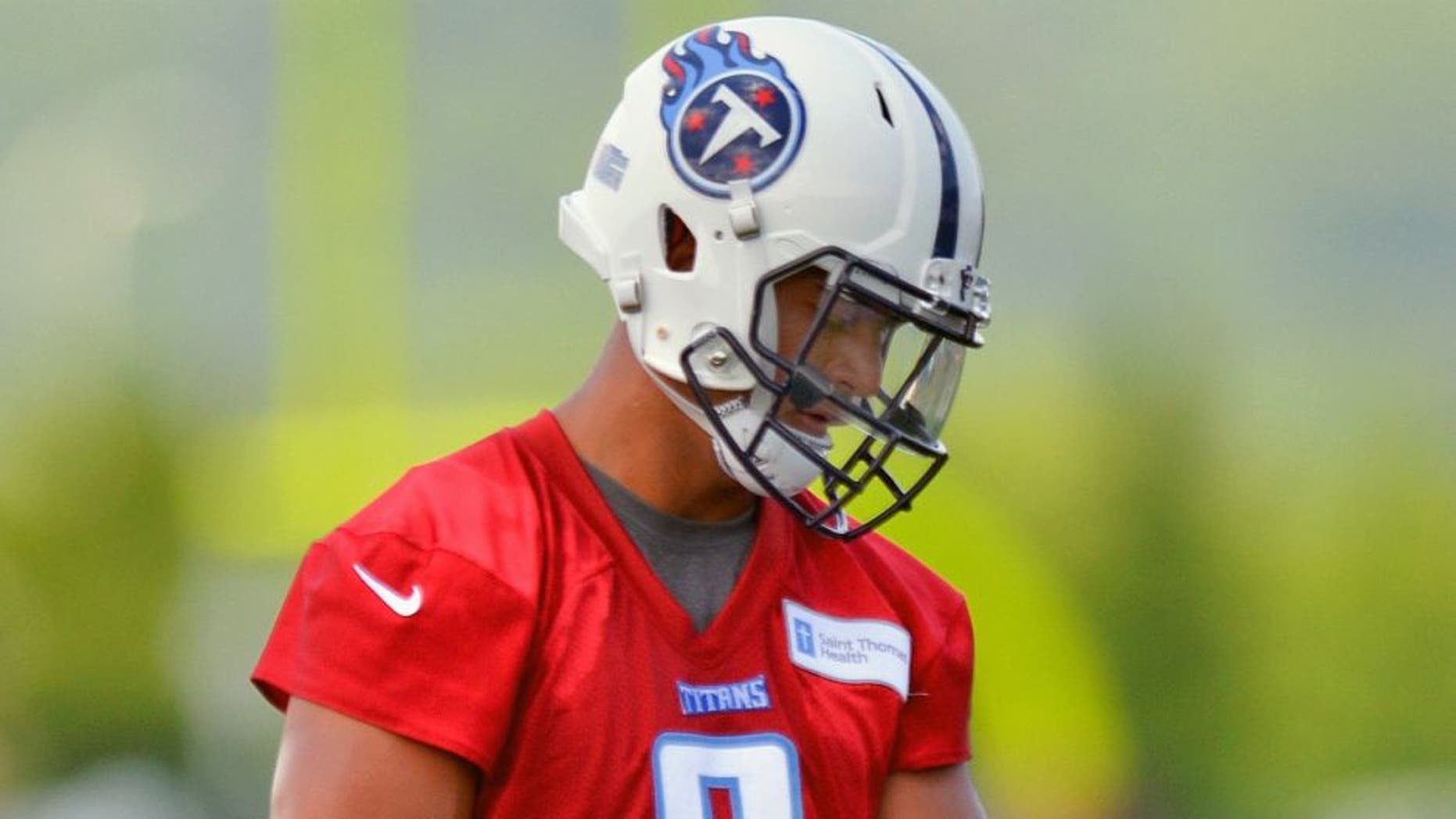 The Tennessee Titans are expected to take a huge step forward in 2016. They've added several pieces on both offense and defense after trading down from the top overall pick in the draft, piling up numerous selections in doing so.
Add in the fact that quarterback Marcus Mariota is entering his second year in the league and the Titans should be in good shape. Mariota, however, wasn't happy with his play in Monday night's team scrimmage. Put simply, he was upset by it.
"It's unacceptable, my play today," Mariota said via The Tennessean. "I can't be turning the ball over like that. I've got to be putting these guys in better situations. But all in all, I'm glad we were able to come out and finish the drives that we did, and we had a pretty good red zone (drill) as well."
According to the Tennesseean, Mariota threw one interception and was called for a false start during the scrimmage. The Titans as a whole were terrible on offense, turning the ball over numerous times.
Mariota did a decent job limiting interceptions (10) in 2015, but he can certainly stand to improve in the fumble department. He lost six of his 10 fumbles last season, which is far too many given that he played only 12 games.
At Oregon, few players avoided turnovers the way Mariota did. The Titans would like to see more of that version of his game this season, and they likely will.