March Madness Rundown: First Four Second Day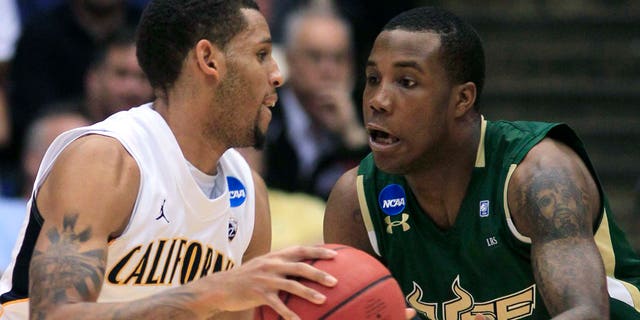 No Surprises on Day 2
Day 2 of the first four was much quieter than day one.
The University of Vermont cruised to a 71-59 victory over Lamar, setting up a match up against the one seeded North Carolina Tar Heels on Friday at 4:10 PM.
Pat Knight's Cardinals were no match for the Catamounts, unable to come from behind in the same Dayton, Ohio arena that saw two magnificent comebacks Tuesday night.
UVM fans hope to see another marquee upset like 2005's shocker over a four-seeded Syracuse (UVM was a 13 seed in that tournament).
Keep dreaming, Catamount nation. UNC should win easily on Friday.
In the second Wednesday game, the University of South Florida used stellar first half defense to defeat Cal.
USF's record-setting defense (Big East Record, 59.6 points allowed/game) held Cal to 13 points in the first half.
The first-half performance allowed a relatively comfortable victory despite being outscored 41-29 in the second half.
USF will face Temple, a 12 seed and five seed respectively, at 9:50 PM on Friday. This matchup will be tough for Temple, as USF has been playing sloppy, low-scoring games with defensive intensity all season long.
I have Temple in my bracket, but I'll give USF the offset chance of pulling off an upset in an ugly game.
Brackets are set, folks. Let the madness begin.
E.J. Aguado Jr. is a freelance writer based in New Jersey and Fox News Latino's official March Madness correspondent.
You can reach E.J. Aguado at: aguado91@gmail.com or via Twitter: @Aguado91
Follow us on twitter.com/foxnewslatino
Like us at facebook.com/foxnewslatino