Marathon Men: Giants beat Nationals in longest-ever MLB playoff game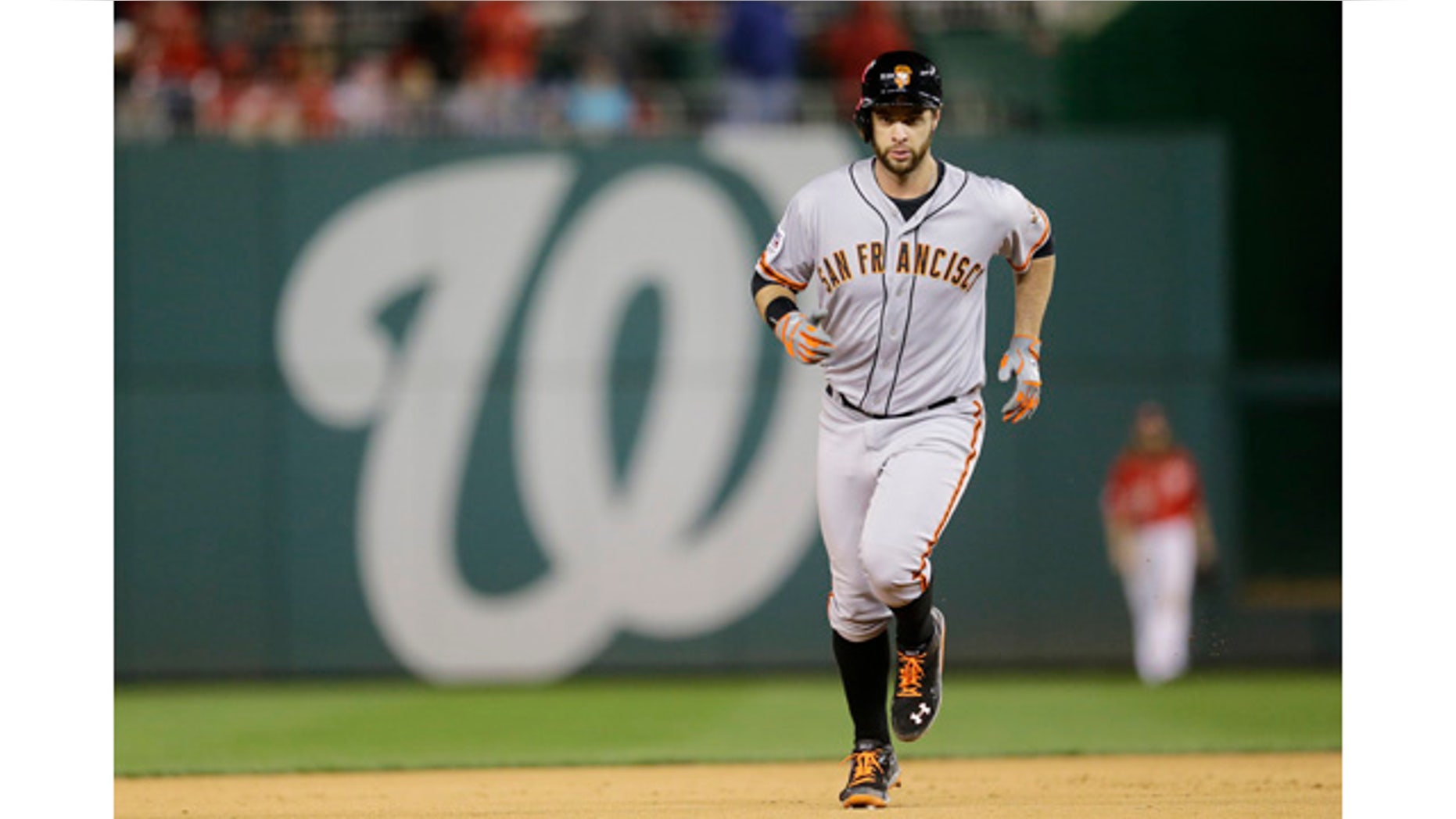 The Washington Nationals were one out away from tying their best-of-5 National League Division Series against the San Francisco Giants Saturday. Three-and-a-half hours later, they lost the game.
Brandon Belt's home run off Tanner Roark in the top of the 18th inning gave the Giants a 2-1 victory and put San Francisco one win away from advancing to the National League Championship Series for the third time in five seasons. The Nationals, the team with the NL's best record (96-66), must now win Monday's Game 3 against San Francisco ace Madison Bumgarner to save their season.
The game was only the second-ever MLB postseason contest to last 18 innings, and at 6 hours and 23 minutes, it was the longest MLB postseason game by time. The only other postseason game to go 18 innings was Game 4 of the 2005 National League Division Series between the Atlanta Braves and Houston Astros, which took 5 hours and 50 minutes to play. Tim Hudson, Atlanta's starting pitcher in that game, opposed Zimmermann for the Giants Saturday.
Washington took a 1-0 lead in the bottom of the third inning on an RBI single by Anthony Rendon, and Nationals starter Jordan Zimmermann pitched 8.2 sterling innings. However, with two outs and the bases empty in the ninth inning, Zimmermann walked Joe Panik and was pulled by manager Matt Williams in favor of Drew Storen.
Storen allowed a single to Buster Posey before Pablo Sandoval tied the game with a double to the left field corner. Panik scored easily, but Posey, the would-be lead runner, was thrown out by Ian Desmond on a tight play at the plate. That set the stage for nine more innings of tension-filled baseball before Belt's late-night heroics.
Nationals second baseman Asdrubal Cabrera and manager Matt Williams were ejected in the bottom of the 10th inning after Cabrera was called out on strikes by home plate umpire Vic Carapazza.
Yusmeiro Petit entered in the 12th and threw six scoreless innings, allowing one hit and striking out seven, to earn the win. Hunter Strickland got the save with a scoreless 18th.
The Associated Press contributed to this report.