Manziel gives A&M injury scare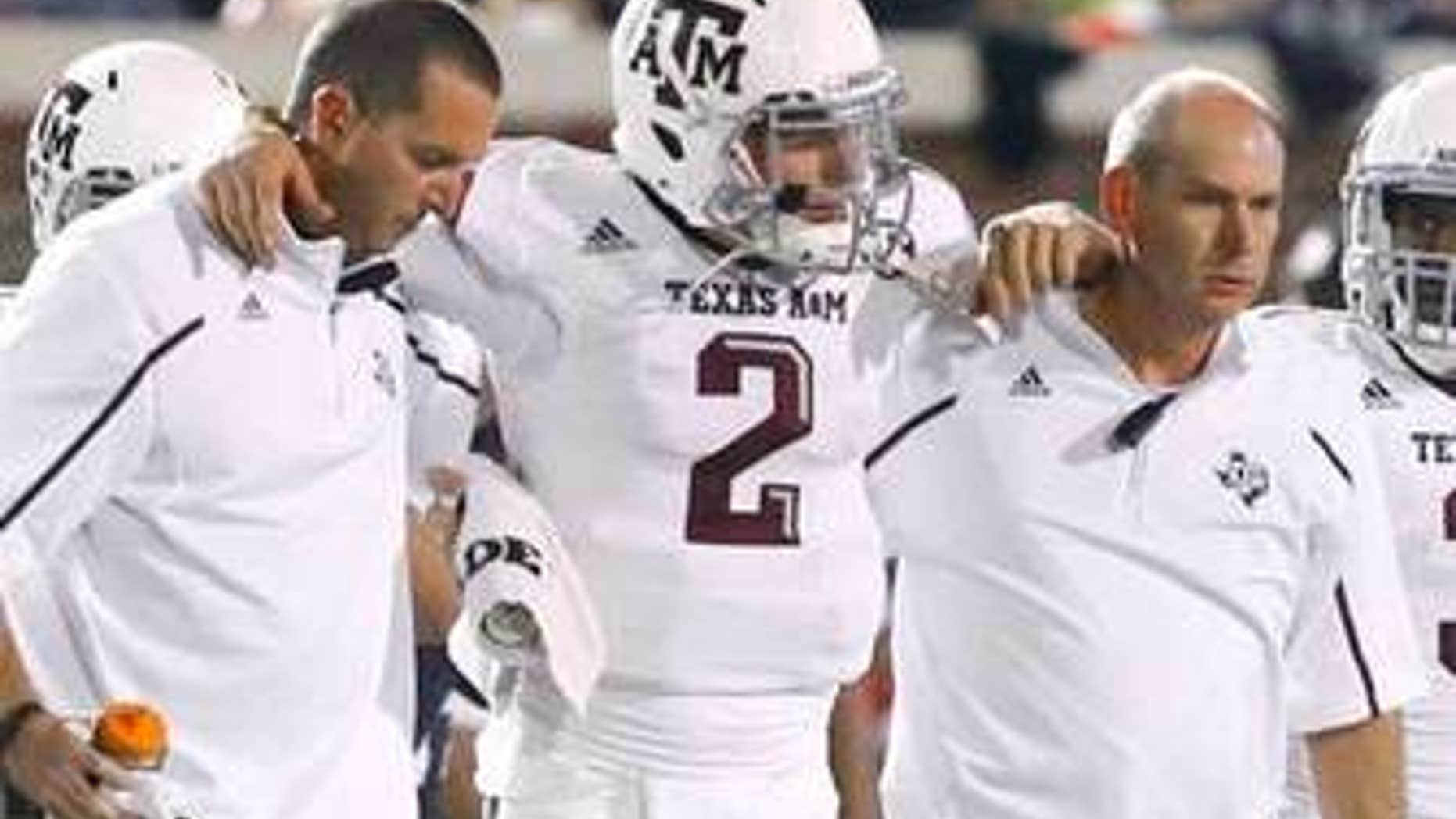 Not even a knee injury can stop Johnny Manziel.
Texas A&M fans were holding their breath after their star QB went down with a non-contact knee injury in the first half Saturday against Ole Miss. But minutes later, Super Man was back and leading the No. 9 Aggies to a go-ahead touchdown.
Check out the play in which he was injured:
I think Johnny Manziel tore his ACL and then just healed it himself. He's amazing.
-- @BarkingCarnival (@BarkingCarnival) October 13, 2013 Announcers reported that Manziel returned with a brace on his left knee, which he injured last year. The reigning Heisman winner didn't appear to be too limited, scrambling for a pair of first downs. Follow the live action here.