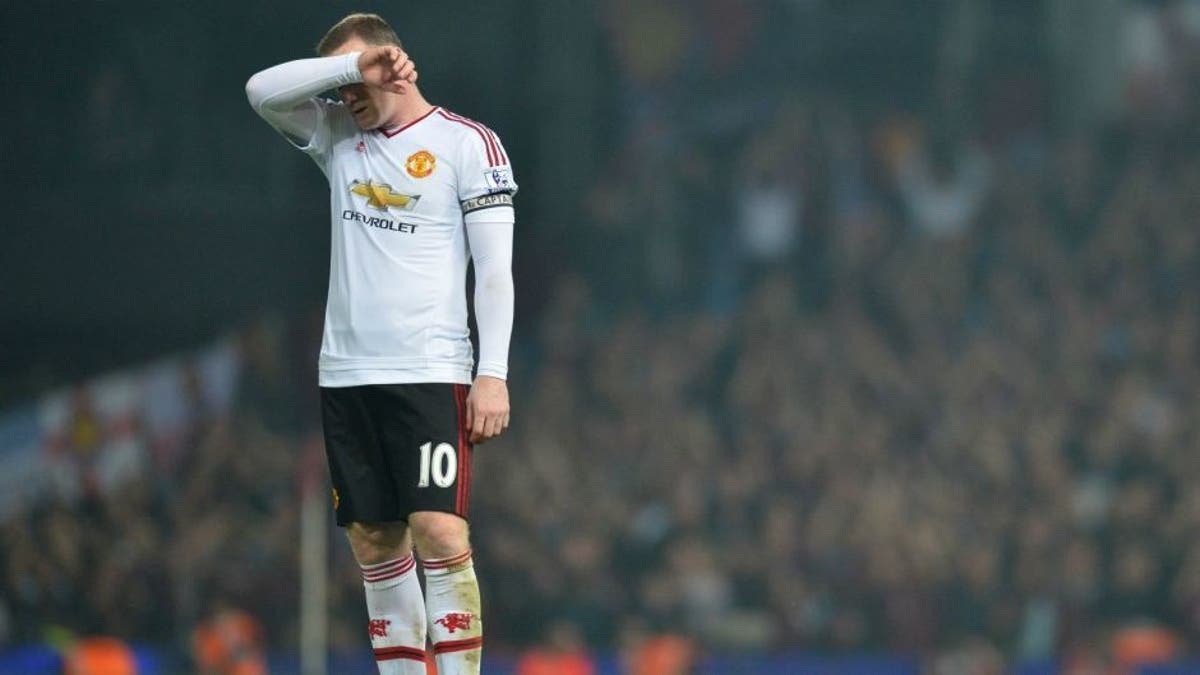 Manchester United's lost season was almost saved. So they were terrible in the fall. And so Louis van Gaal nearly tried to quit. And so they had to depend on a bunch of kids to figure things out. None of that mattered, because a single win over West Ham on Tuesday would have put them into fourth place.
Everything would have been for getting back into the Champions League and doing it at Manchester City's expense. The Red Devils were so close. And then they blew it.
Up 2-1 in the 76th minute, Manchester United could taste fourth place. They'd be in the driver's seat and a win over lowly Bournemouth on the weekend would have them basking in the Citizens' tears.
But they conceded. And four minutes later they allowed West Ham to score again. Their one-goal lead had turned into a one-goal deficit and their Champions League dreams had turned from a reality to a long shot. You could hear the cheers from the blue side of Manchester and the laughter from the rest of the world.
It wasn't just that Manchester United lost. They do that, after all. Sure, they had gone six unbeaten before Tuesday and played themselves back into the top four race, but this is a team that has spent hundreds of millions on players over the last few years. A team that finished in the top four and was supposed to be even better this season. But more than anything, this was a team that has legitimately been the Premier League's best defensive side for two seasons running, anchored by the incomparable David De Gea. And they lost because they gave up three goals -- and their normally magnificent goalkeeper should have stopped the third.
If Man United went out because they couldn't score, or Wayne Rooney was invisible or their midfield was a sieve, that'd have been one thing. But they lost because of their defense and goalkeeper. The two things they were supposed to be able to depend on.
Now Manchester United's only hope is that City lose against Swansea. Possible? Sure, but unlikely.
Yes, that same Man City that has eaten away at their local dominance over the last seven years. That has won the Premier League more recently than them, putting them a leg up on the Red Devils in England. And a City team that even made the Champions League semifinals this season, another feather in the Citizens' cap over United for continental relevance.
And let's not forget that Manchester City are getting Pep Guardiola this summer, while Man United's manager will be ... welp.
It's not as if United's disastrous day was limited to the pitch or the top four race either.

Earlier in the day, Bayern Munich announced that they had signed 18-year-old wunderkind Renato Sanches from Benfica -- the same midfielder that Manchester United had been chasing for the better part of a year.
The Red Devils moved quickly to turn the message, leaking to the papers that they had stopped pursuing Sanches months ago. Even that van Gaal had decided he wasn't a good fit for Man United. But seeing as Sanches is a teenager who has proven himself to be a good player in the Portuguese Liga and the Champions League, making him one of the highest rated young players in the world --" oh yeah, and at central midfield, which is both the hardest position to fill and the one that Man United most needs help --€" that's not really a good spin.
The options are either that Man United lost Sanches to Bayern Munich or they really are so bad at scouting players that they passed on a player of his quality. The Red Devils can pick whichever reason they'd like, but neither is good. And that was on top of losing out on their chance to take fourth place because their defense fell apart.
Damn, Manchester United had a rough day.
But who knows -- maybe Manchester City will lose this weekend, van Gaal will figure things out this summer or the Red Devils will hire Jose Mourinho, Ed Woodward will learn how the transfer market works and United will not only be a functioning club next season, but a Champions League one at that. Red Devils fans are probably enough drinks in to convince themselves of that at this point.
MORE FROM FOX SOCCER