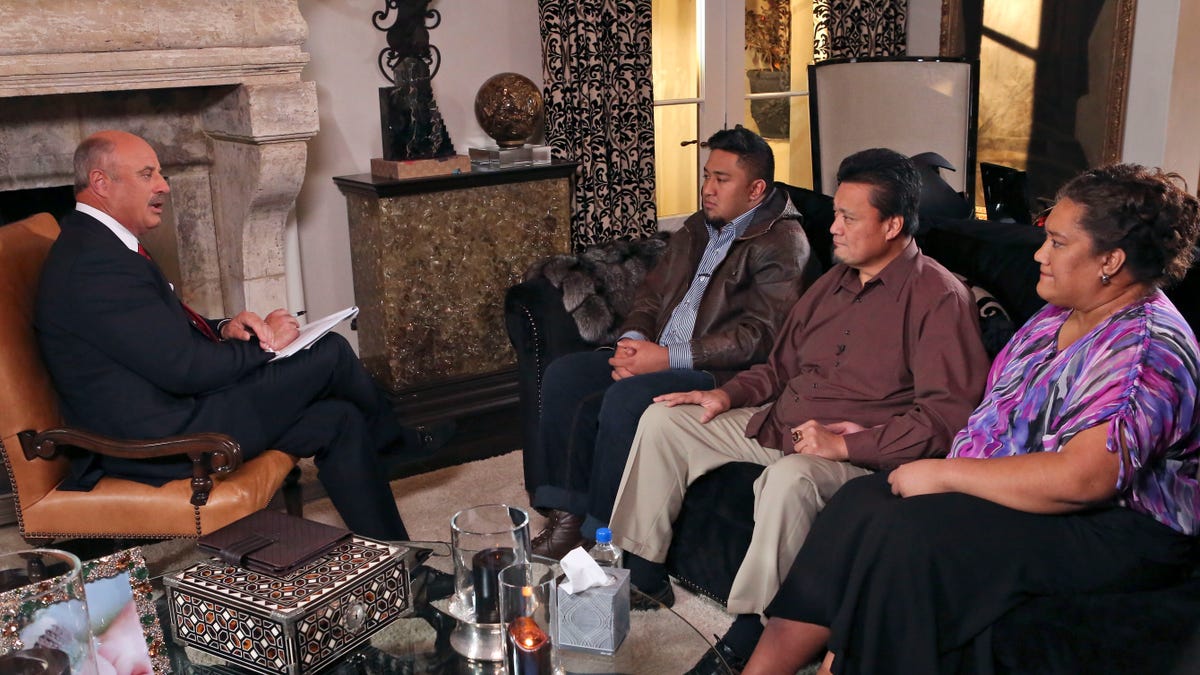 The man who says he tricked Notre Dame linebacker Manti Te'o into falling for a fake woman he had created online says the hoax had "everything to do" with escaping from real life because he had been molested as a child.
Ronaiah Tuiasosopo spoke publicly for the first time in an interview with Dr. Phil McGraw for the "Dr. Phil Show," the second part of which aired Friday.
The 22-year-old Tuiasosopo told McGraw he was repeatedly molested by a family friend beginning at age of 12. Tuiasosopo did not identify his alleged attacker by name and did not say whether he had told police about his claim.
He says creating the fictional persona Lennay Kekua allowed him to live in an alternate reality, and also validated for him that he was a good person on the inside.
Tuiasosopo also apologized to Te'o during a portion of the interview broadcast Friday.