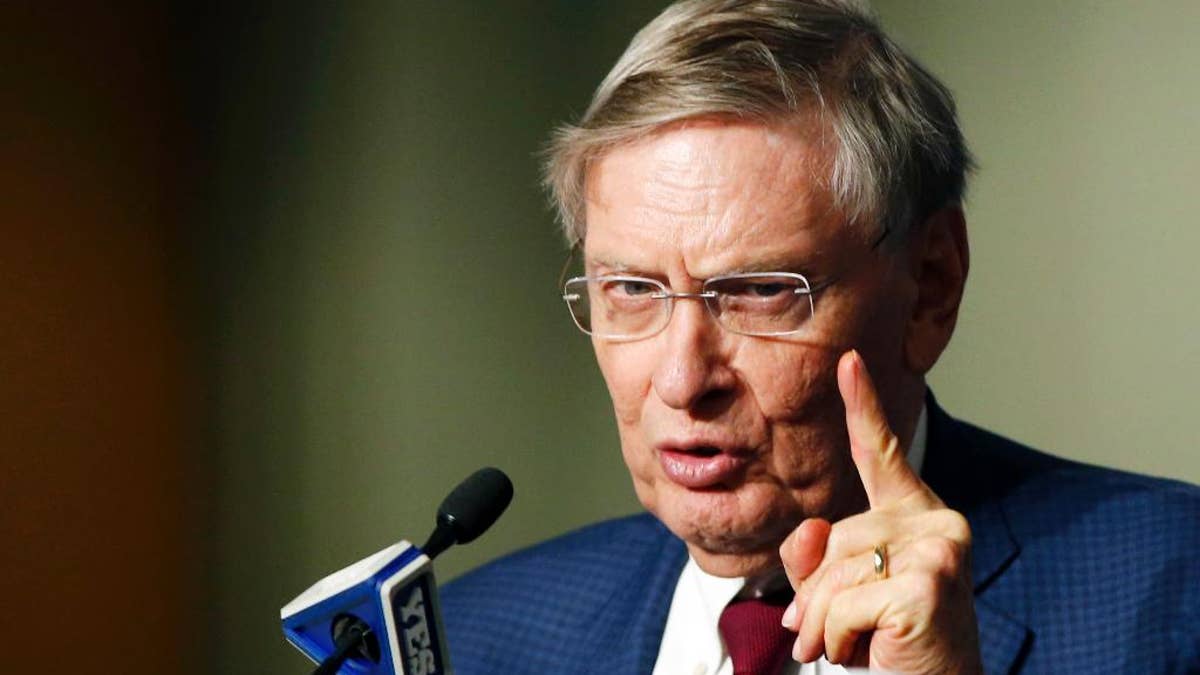 NEW YORK – Baseball officials have started meeting with groups as the sport starts a process that could lead to revising its domestic violence policy.
Commissioner Bud Selig didn't specify which groups when he spoke at a news conference Tuesday but did say "we're doing a lot of work ourself now" and "it's a subject very much under scrutiny."
Esta Soler, president of Futures Without Violence, said last week that MLB reached out to her group, which works to prevent domestic and sexual violence and child abuse.
Baseball's collective bargaining agreement with players includes a voluntary treatment program for certain alcohol-related and off-field violent conduct. It also allows the commissioner or a team to impose discipline, but doesn't say of what sort, if a player is charged with a crime "involving the use of physical force or violence, including but not limited to, sexual assault, domestic violence, resisting arrest, battery, and assault."