Magic's Nikola Vucevic takes selfies with lion cubs while in Africa (PHOTO)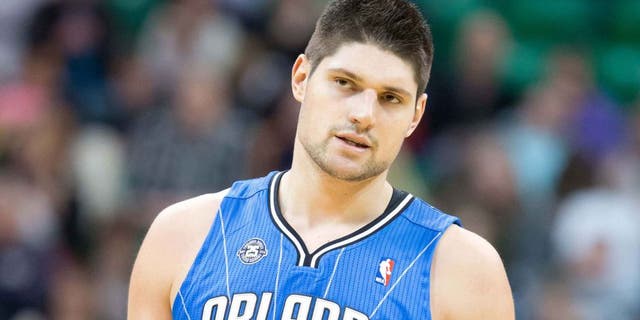 It's been a rough time for lions in the news of late. But Orlando Magic center Nikola Vucevic got to hang out and snag some pictures with some young cubs while he was in Africa for the NBA's recent historic exhibition game in Johannesburg.
In the game, Vucevic came off the bench for Team World and scored six points. He also pulled down seven rebounds. Vucevic was also the recipient of a stone cold Dream Shake from NBA legend Hakeem Olajuwon, although that's not all bad. It's not every day that Olajuwon scores on you during an official NBA game in 2015. In fact, it's probably just the one day. Seems like a safe bet.
And it's worth noting that the lion has a connection back to Orlando. Orlando City SC, the soccer team in central Florida, has "Lions" as a nickname, Kingston the Lion as its mascot and a lion on the team crest.
(h/t Uproxx.com)