Maddux, Lopes join Baker on Nationals coaching staff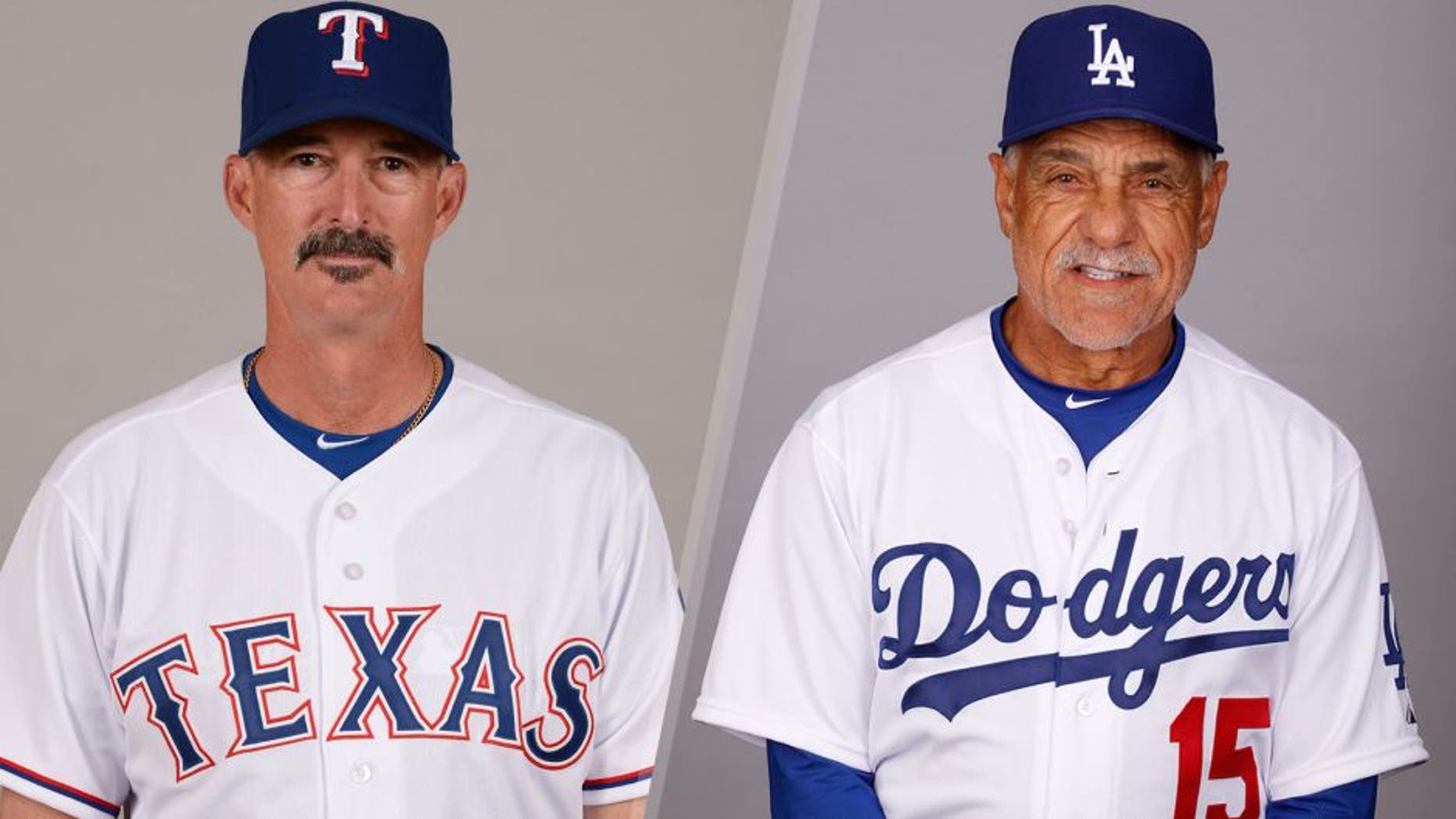 Mike Maddux (left) and Davey Lopes bring years of experience to the Washington Nationals. Robert Binder, Jason Wise Getty Images
Now that Dusty Baker has been officially introduced as manager of the Washington Nationals, he's wasting no time in assembling a solid coaching staff around him.
During his introductory press conference on Thursday, Baker revealed that Mike Maddux will be the Nats' new pitching coach, confirming previous reports of his hiring.
"When we made the decision to hire Dusty, Mike became a free agent," Nationals general manager Mike Rizzo said. "After I talked to Dusty about it, he was the first guy we went after. We went after Mike extremely hard, aggressive and we got him. In one day, he made his decision."
Maddux, the brother of Hall of Fame pitcher Greg Maddux, spent the last seven seasons as the pitching coach of the Texas Rangers, serving in the same capacity with the Milwaukee Brewers for six seasons prior to joining the Rangers.
Also joining the Nationals' coaching staff, which was cleaned out after Matt Williams was fired from the managerial post, is Baker's former teammate Davey Lopes, who will take over as the team's first-base coach.
Lopes and Baker played together on the Dodgers, with whom Lopes spent the past six seasons as their first-base coach.
The two are excited to improve the Nationals' baserunning in 2016.
"We are going to run the bases," Baker said. "That's something that is probably last on the list on a lot of teams. Baserunning is probably the most overlooked part of baseball."