Louisville coach Pitino says F Behanan suspended indefinitely for violating school policy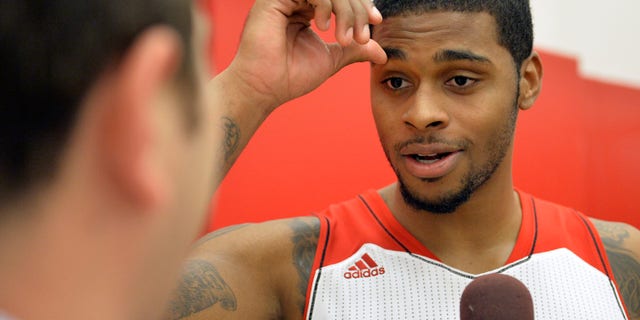 NEWYou can now listen to Fox News articles!
LOUISVILLE, Ky. – Louisville coach Rick Pitino says the university has suspended starting power forward Chane Behanan indefinitely for violating school policy.
Pitino didn't specify Thursday what the violation was but said Behanan violated a team rule.
The coach said the 6-foot-6, 250-pound Behanan, who played a key role in the Cardinals' NCAA championship run last season, could possibly return in December. Pitino says right now he's "more interested in Chane the man than Chane the basketball player."
Pitino says arrangements had been made for Behanan to return after he committed the infraction, but that the player had violated those conditions in less than a week.
Behanan, who participated in Louisville's media day on Saturday, is still living on campus but is not in the team's dormitory or participating in team activities.